This is it folks, we finally have a documented and well-proven method of swapping the smaller, black, pastic paddles in the TT V6 for the larger, shiny aluminum paddles "stolen" from the VW Golf R32.
First let me give a huge thanks to Philippe from France, who managed to get us the paddles from his Audi contact at a reasonnable price, and for shipping them to us all over the world  ;D  Also thanks to Philippe, Dean and ANT for taking pictures of the paddles - special thumbs up to Dean for doing so while changing yours, cheers mate!!
So here it is finally: a fully-pictured and documented procedure of the swap.
First, here are a few pictures of the new aluminium paddles to explain what needs to be done in order to take them apart:
1. Here are the paddles themselves, unpacked: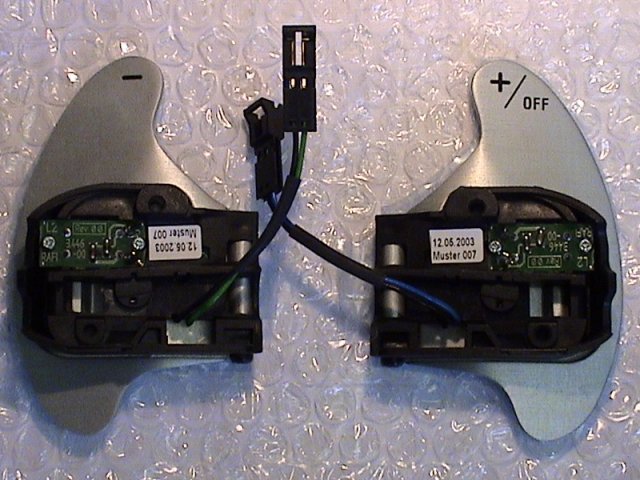 2. Zoom-in on the right paddle: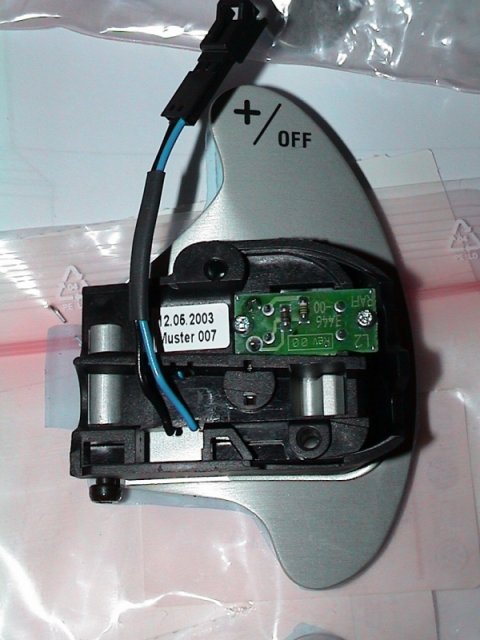 3. Here, the left arrow points at the Torx screw which also acts as a "pivot", and the right arrow points at the "lip" by which the paddles stay within short distance of the switch: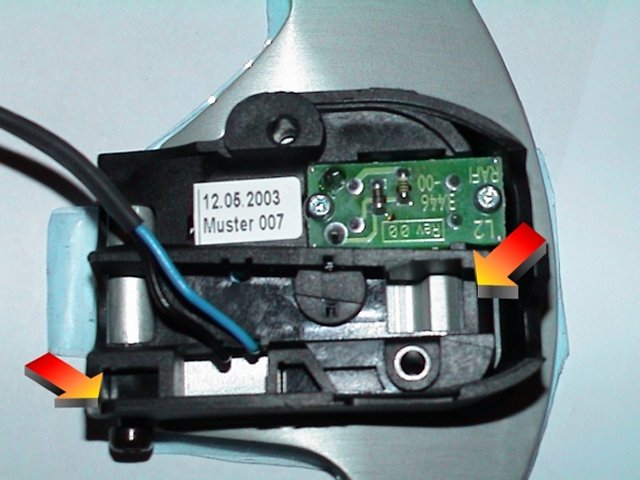 4. The paddles ship with a protective layer of some sort, you can take it off now or leave it on (as Dean did ;D):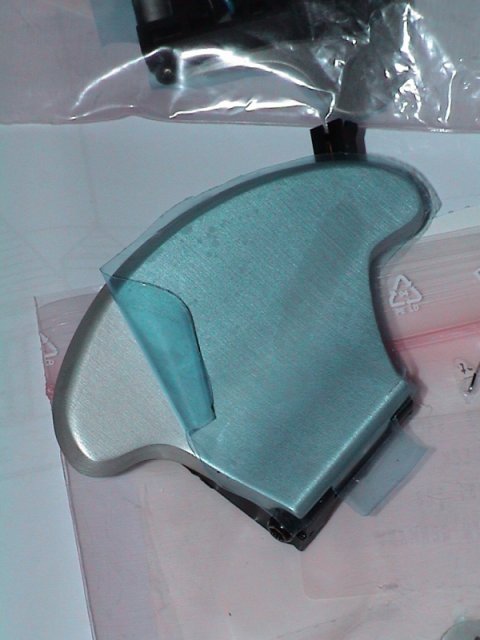 5. Use a Torx screwdriver to take the only screw all the way out: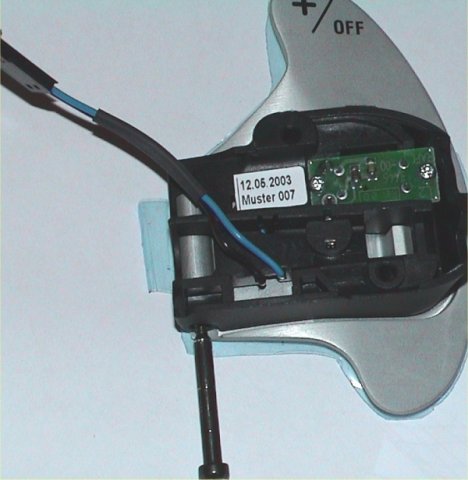 6. Hold the paddle steady as the spring will push it out further: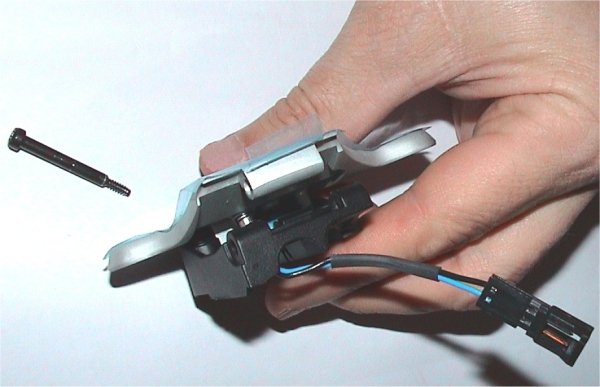 7. Carefully pull the paddle back from the switch, keeping in mind not to lose the spring: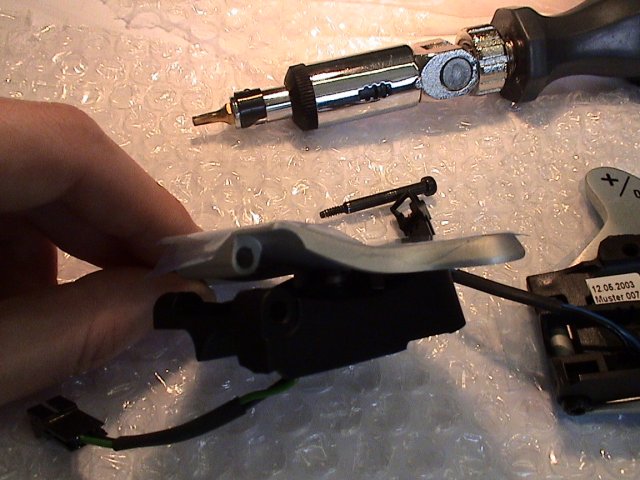 8. Here is the spring fully released: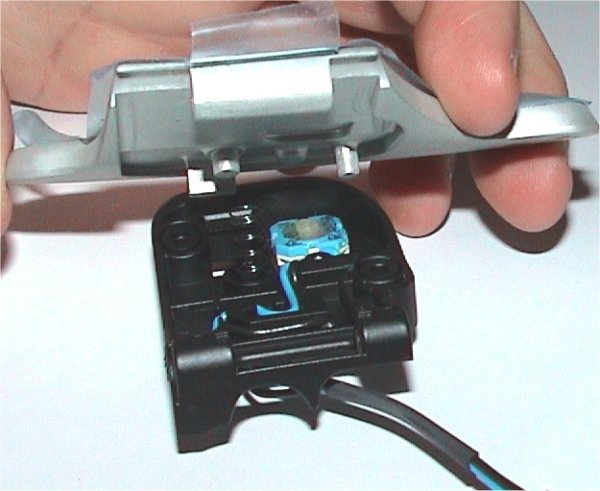 9. Now you can remove the paddle, by pulling up then out to release the "tab" or "lip" from the switch: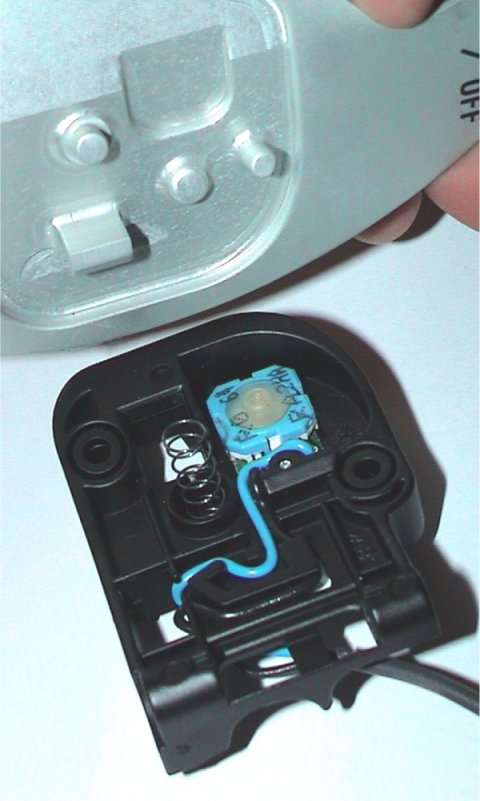 10. Here's the paddle fully separated from the switch: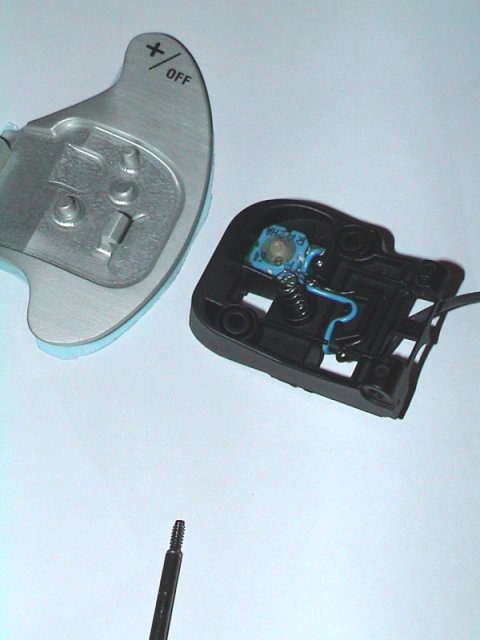 11. Now go to your car, turn the steering wheel 180° so that it is upside down, and unscrew the plastic paddles: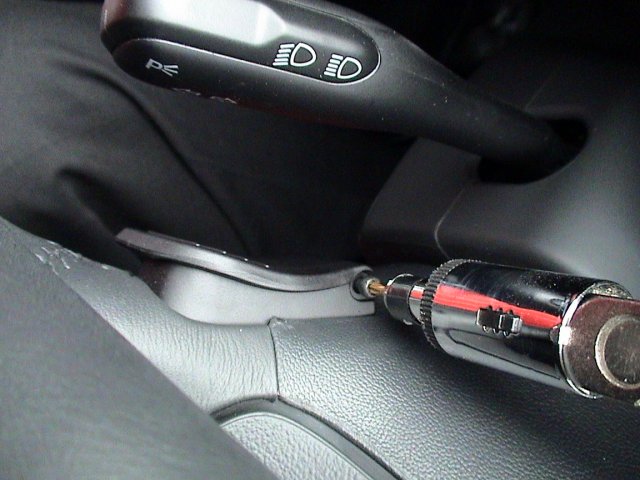 12. Slowly push back the plastic paddles from the switches, keeping in mind that spring again: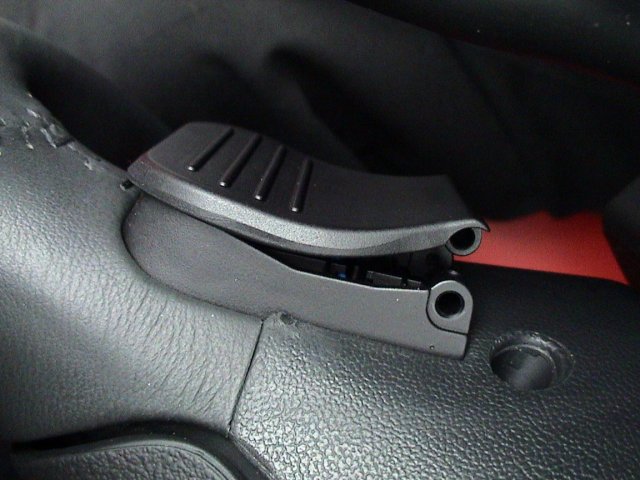 13. Here's a comparison pic between the aluminium and plastic paddles: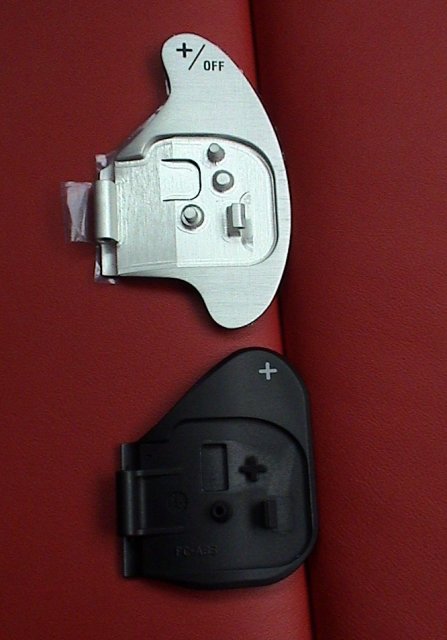 14. Hold the aluminium paddle upside-down and place it behind the wheel: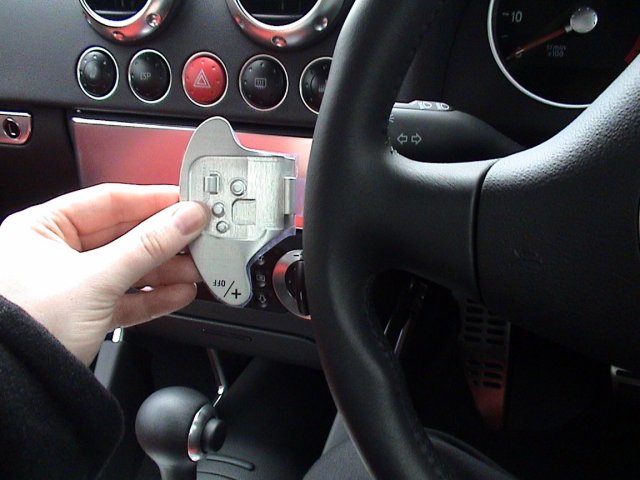 15. Slide the aluminium paddle into the appropriate switch: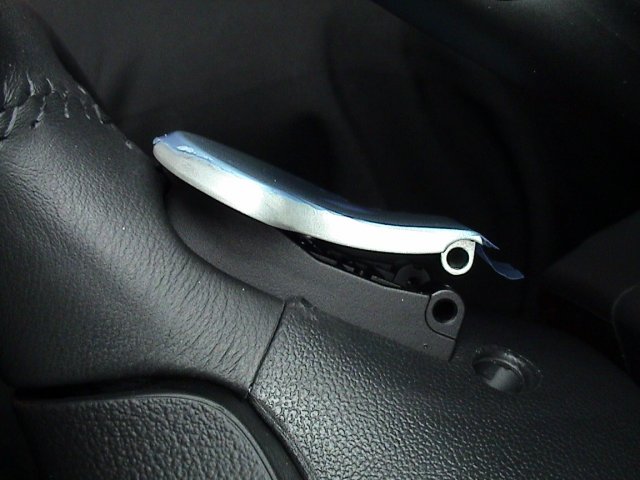 16. Screw the aluminium paddle in with the Torx screw, and adjust tightness for more or less "click":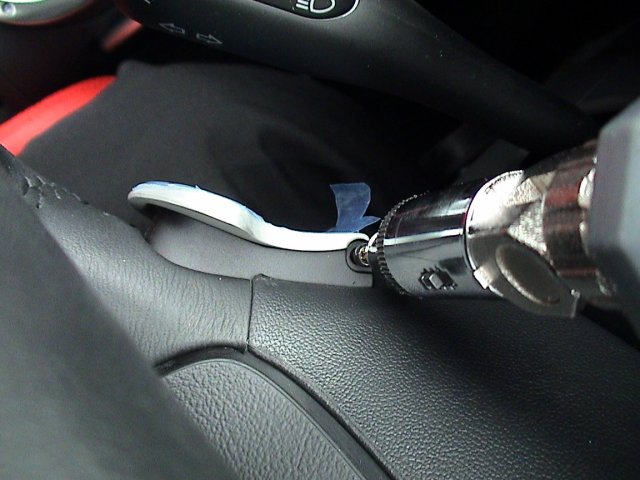 17. Repeat for other paddle, and Voilà !!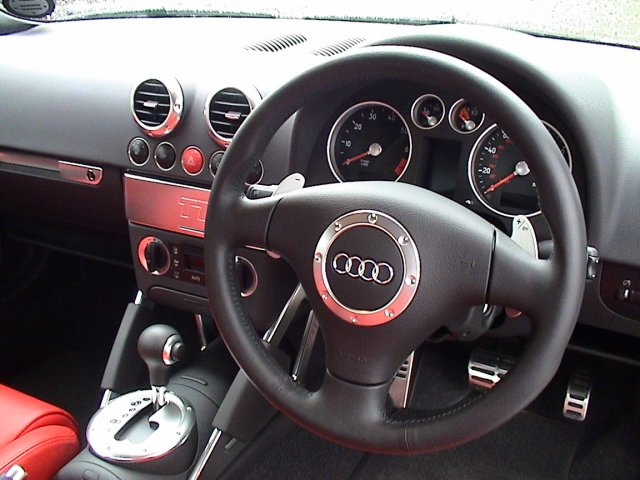 18. View from the side: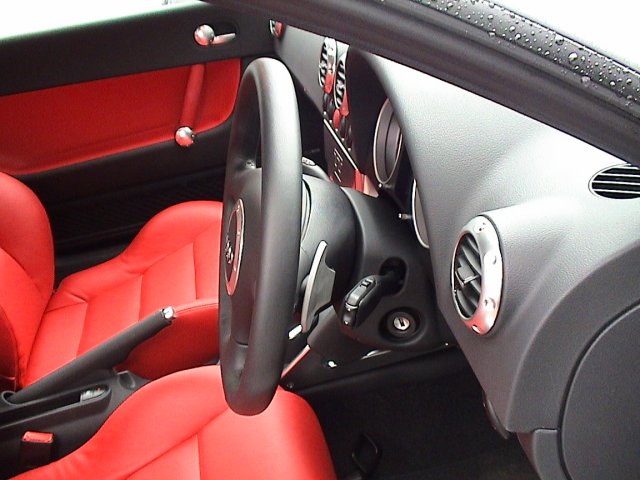 19. A couple of ANT's pictures (hope you don't mind!):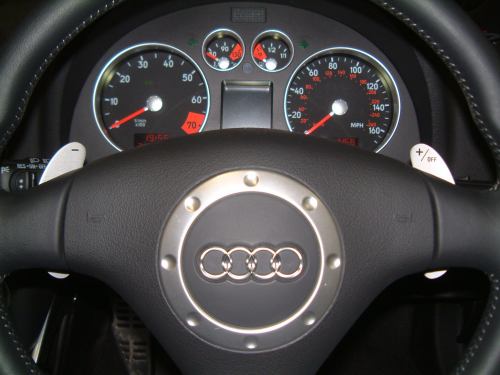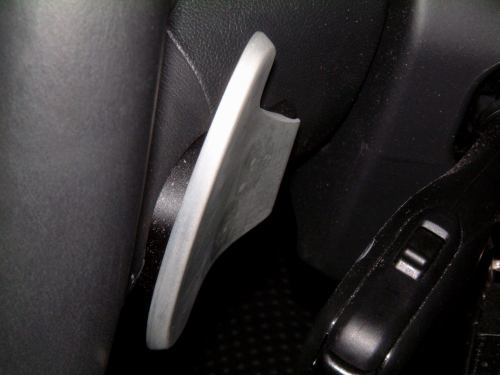 Thanks again to all who contributed to this effort, and happy paddling!! ;D
Dean/ANT, if you have any comments about this "how to" please let me know  :D
Take care
-Marc