We've just bought a 225 Quattro Cabrio and it had this tape player fitted: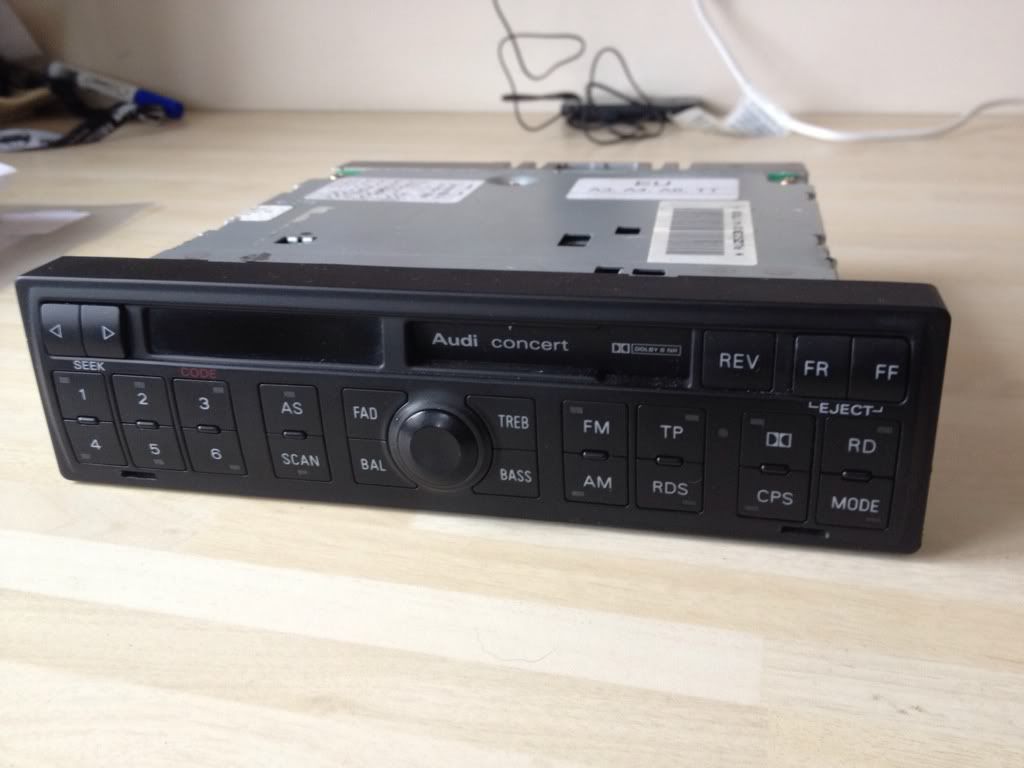 But it didn't have the code with it and the dealer who we bought it off supplied us with an Audi concert single CD player. That didn't quite fit, the outer plastic trim was a slightly different shape. Anyway I fettled it a little and it fitted nicely in the end. First problem, the plastic knobs stuck out too far and the metal cover would not click in to place. So I made some new metal knobs at work on the lathe, so now it looks like this: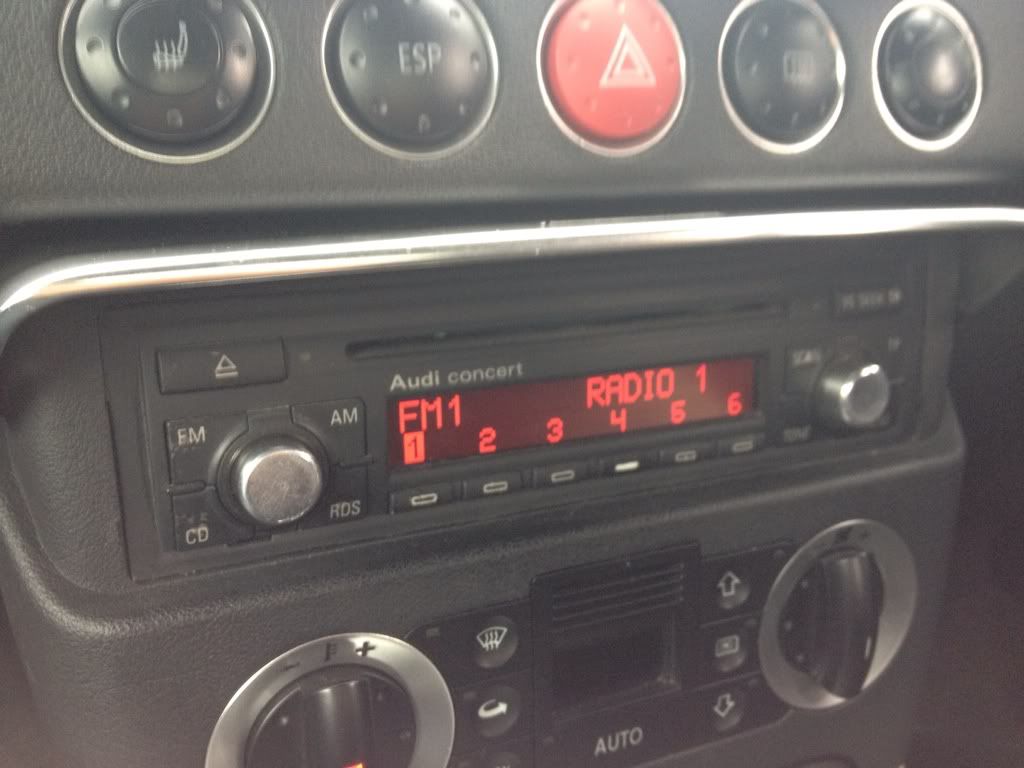 However it now has a couple of issues.
1. It won't turn on and off with the ignition, you have to press the left button.
2. When driving, it sometimes turns itself off and when you turn it back on the sound is only coming out from the rear speakers.
3. Are the buttons supposed to illuminate? Only the centre screen lights up, I don't know if this is right?
Any suggestions would be fantastic. Cheers, Bob