Discussion Starter
·
#1
·
There comes that point in life where shiney toys have to be sold to fund important grown uppy things like buying my first home... reluctantly i have to stick my pride and joy up for sale [smiley=bigcry.gif]
Stunning 2006 55 plate (lower tax band) Audi TT Quattro Sport lightweight edition in Avus Silver/ phantom black metallic roof mirrors. The car has full Audi main dealer/ specialist service history with alot of the work in recent years carried out by the TT shop. HPI clear with certificate.
Recaro Pole Position bucket seats with matching avus silver rears
Bose Concert stereo and all the usual TT refinements such as AC, PAS, Trip computer with sat nav, xenons etc
Standard 15 spoke QS wheels powder coated in gloss black
The car is lightly modified with tried and tested choice upgrades:
Porsche brembo front brakes
Ferodo DS2500 pads - blue print discs
Ebc grooved discs rear
K&N open cone air filter
Blueflame 3" downpipe
Custom 3" twin exit exhaust - very civil during normal driving with no drone - incredible when accelerating
Weitec coilovers
Revo Stage 2 map - 280bhp 300lb/ft
Forge 007 DV
Forge FMIC
Forge alloy oil catch can
Red forge engine bay hose pipes
Red Scroth 4 point harnesses
Liquid gauge mounted in central driver side air vent
LCR front splitter
235/45/18 Advan AD08 tyres all round (awesome!)
Lumma front upper strut brace
When i bought the car, i had looked at a couple of mid mileage examples as this was sitting on 98k on the clock. After test driving several 225's and QS alike, this was by far the best all round! Compared to stock tuned QS the power delivery is instant with next to no lag and very usable too! The combination of coilovers, bracing and excellent tyres meant the already stiffer and lighter QS chassis is taken to the next level - stays flat around any corner and really does glue to the roads. I have always owned Honda integra Type R's and in terms of handling nothing else has ever come close. This TT is pretty damn close! The modifications may indicate that it has been ragged - i can ensure you that myself and the previous owner who was also a well known member on this forum looked maintained this car with utmost mechanical consideration and sympathy - religiously allowing for warming up and cooling down. Washed weekly, waxed fortnightly 3-4 hours at a time!The car is always run on V Power or momentum 99 fuel.
Now for the mileage 5000 miles you may ask? In a nutshell - without disclosing too much damning information i took the car to an Audi main dealer for a general oil service and check up shortly after i purchased it. Due to a servicing fault/ defective part my original engine seized after 2 days as it was depleted of oil... luckily for me said Audi dealer put their hands up and hastily ordered me a brand new complete engine from Germany... several weeks and over £5000 later i had a brand new engine/ turbo fitted by the head technitians at Audi main dealer with full documentation and list of parts used
Upkeeping with my OCD levels of maintenance i ran the engine in on low revs and gradually upping the throttle usage with each 500 miles - at 1000 miles i drove all the Way to Bedford to the TT shop for another oil change and inspection and made sure my REVO stage 2 map was still there! Everything was dandy. I am about to give it another oil service at 5k. The car is well known to the TT shop and held in high regard. Taken there frequently by the previous owner for upgrades and general maintenance so you know this car has been looked after by the best. The clock reads 107k - the body work does not reflect this at all and i'm sure members who have seen this at local meets can vouch for the great condition this car is in 8) Almost every part has either been replaced or upgraded - including the entire engine of course! Clutch was replaced 10k miles ago - gear changes are sily smooth.
Due to my attention to detail, the drivers side sill has been re painted at Audi under warranty as it was starting to bubble where it met the wing (very common). The paint match is 100% very impressed. I had the roof rails rubbed down and painted at a reputable body shop at my own expense as audi deemed them to be a mechanical part... This TT has none of the common paint defectsnow 8)
Bad points:
The wheels have light scuffs on 3 of them but have been touched up with gloss black paint - not noticable unless you get really close i.e when you wash them. I intended to get them refurbed but do not have spare wheels to roll on. They aren't noticable even to my hawk like vision....
Light stone chips on front bumper - again hardly noticable and very forgiving due to the paint colour
Small pin dent on passenger side - i could not justify getting dent removal on such a tiny and single dent
Passenger side electric window switch only goes down and not up but drivers side can activate both!
Thats about it! The above are very pointed out as i like to be brutally honest and sound worse than they actually are - it does not take away the stunning appearance of this car and overall it is very tidy and anyone who views my car will see this.
The car will come with 12 months M.O.T and 9 months tax. I will be retaining my private plate
Better pics to come - looked fine on iphone but fuzzy on a computer screen...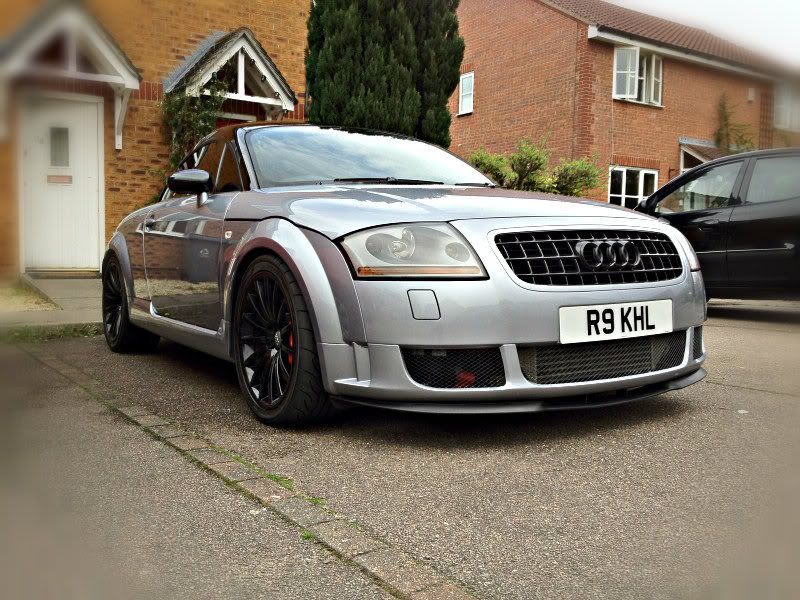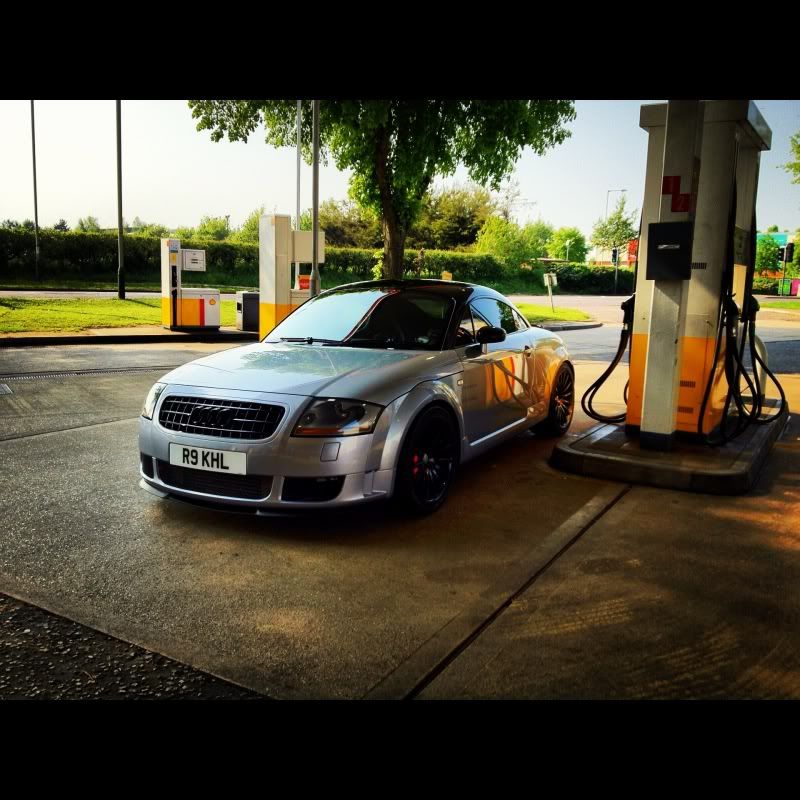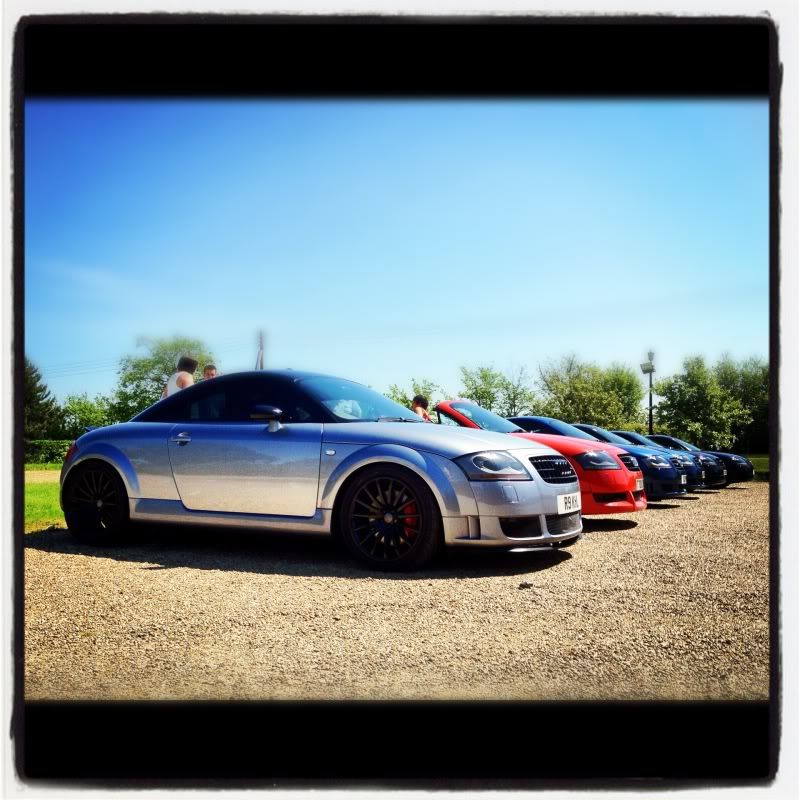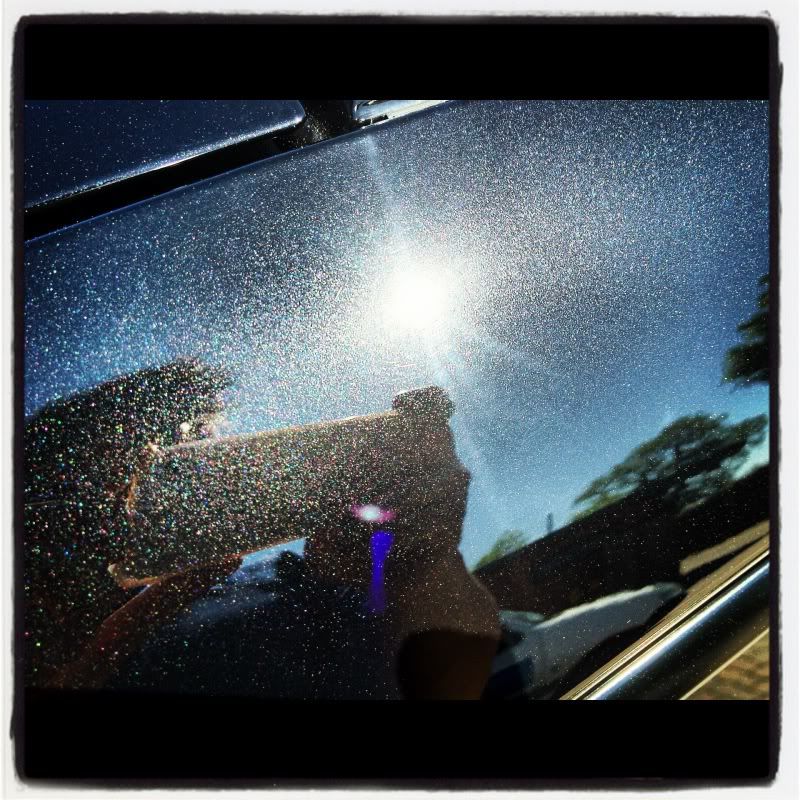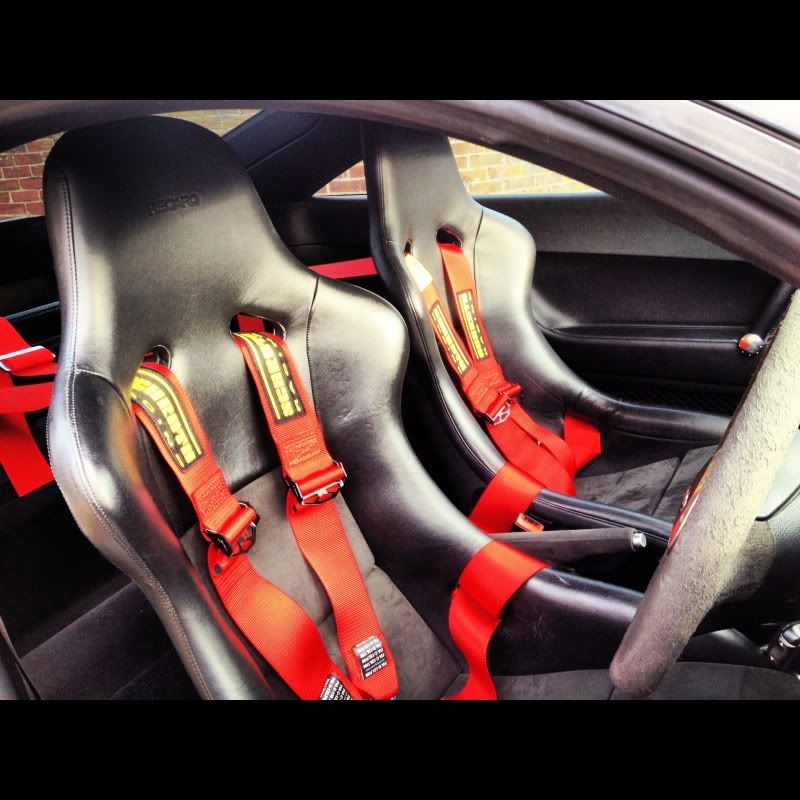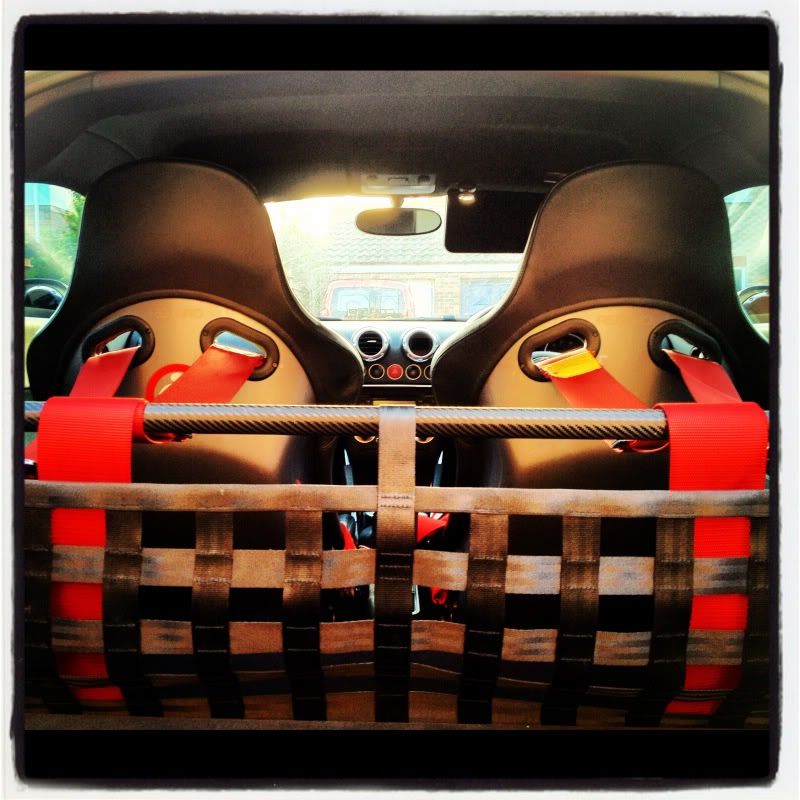 I am pricing it at £8500 ONO,
The car has every receipt, service stamps, M.O.T certificate, 2 keys and master reset key, taxed until March 2013 and will come with a years M.O.T
PM me or contact me on 07834595867 if you're interested.
Cheers,
Rog