Discussion Starter
·
#1
·
Just gauging interest in a visit to Diggerland, for one of their corporate racing events, entry to the race also includes entry to Diggerland itself. Cheapest option is a dumper racing event, cost is £540 for up to 12 people, so we need 12 to get it at £45 each, although we can have up to 28 for £45 per head.
Alternatively we could go for the badboy 8.5 ton "JCB" racing, but that would need 15 peeps at £118 each, again we can have up to 28 at that price per head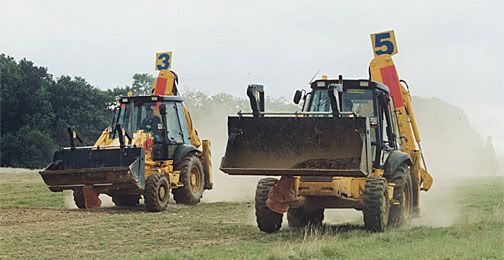 These events are run from April to October, so to avoid peak holiday time, and hopefully have it nice and muddy, I am looking at later in the year.
Dumper
JCB
Dotti