Discussion Starter
·
#1
·
Hi All,
I wanted to keep track of all the changes to my TTr, so thought there is no better place than on here. Any thoughts/comments/suggestions are more than welcome. Hope you don't mind.
I dont plan to go mad, but i like speed and subtle changes. Spec of car when purchased: 2003 TT Roadster, 225 bhp, Goodwood Green, Grey interior, FSh, One previous owner, 70K on the clock, standard car.
Here are the jobs done since purchasing my little beauty (not including servicing etc):

- Engine Cover Bolts purchased and fitted; from SteviedTT
- Green LED and Dipstick purchased and fitted; from OldGuy
- Both front lower arm bushes replaced
- Thermostat and Temp sensor replaced
- Stage 1 Custom Code Remap
- Forge Turbo intake fitted
- Piper Cross Panel filter fitted
- Forge Recirc valve fitted
- Fitted Alpine Stereo
- removed, cleaned, painted and re-fitted lower front grilles
- refitted Front Grille, newly painted black
- refitted Rear Audi Rings, newly painted black
- Painted Coolant Lid, newly painted black
- Rear de-badged
- Fitted Eibach springs
- replaced Top Mounts and Bearings
- fitted 20mm spacers all round
- full four wheel alignment
- Front & Rear Brake Calliper cleaning / painting and decal
- replaced Top Mounts with VW Polo mounts to bring front down by 14mm (1.4cm)
- painted Valance Matt Black and added 'quattro' decal
- painted fuel cap matt black
- split headlights, painted black, tinted indicator lenses, added CCFLs

(this is my favourite)


- two new brake sensors
- new brake light switch
- new headlamp cap (grey cap at the back of the front headlamp)
- Install VTDA supplied by Steve Shwing at Modshack - Done
- replace 'insulating rubber' as supplied by Modshack - Done
- fitted OSIR ring
- removed and powder coated Inlet manifold and Charger Pipe
- removed, cleaned and painted Throttle Body
**********************************
**********************************
FIRST PICTURES:
first drive was back to my house for some pictures...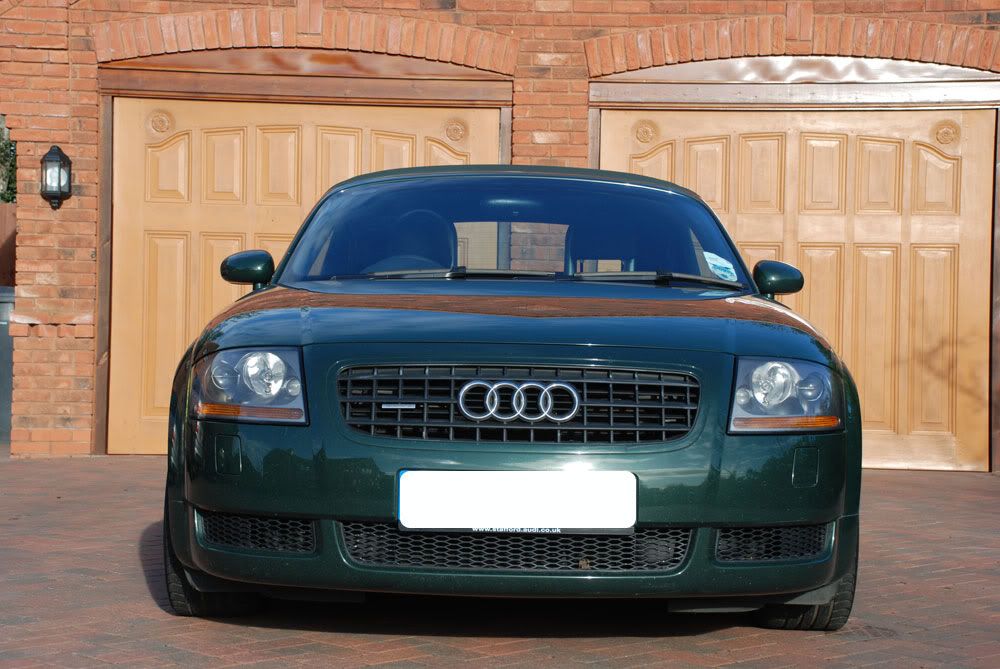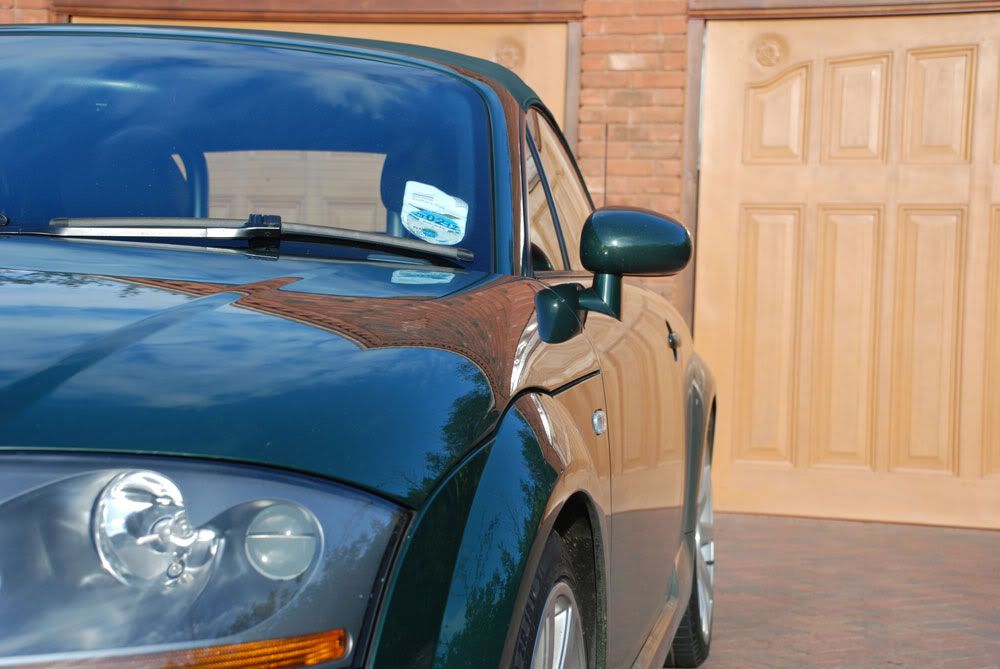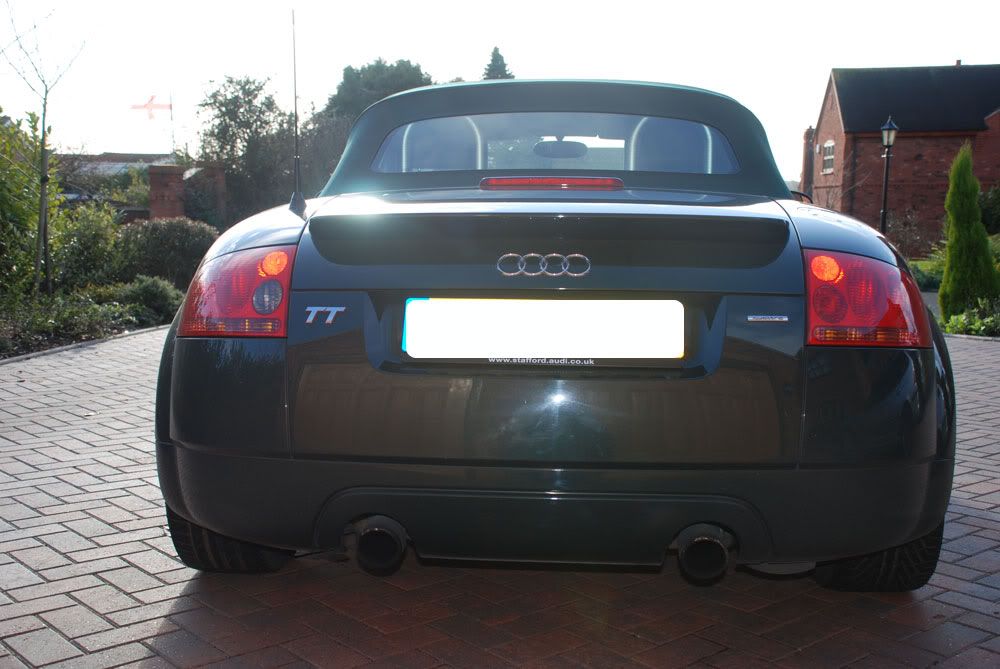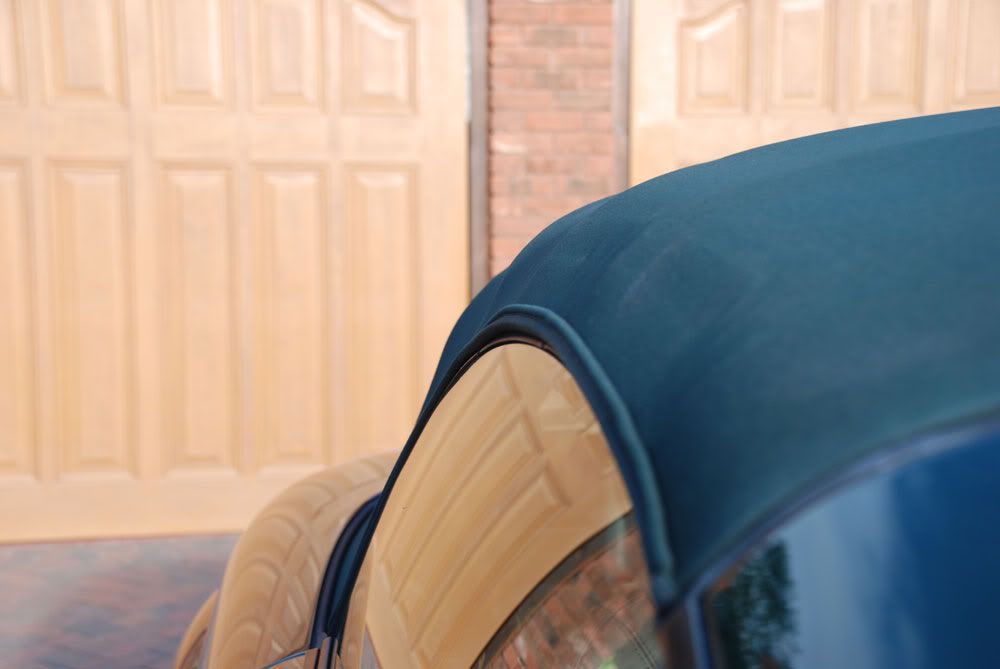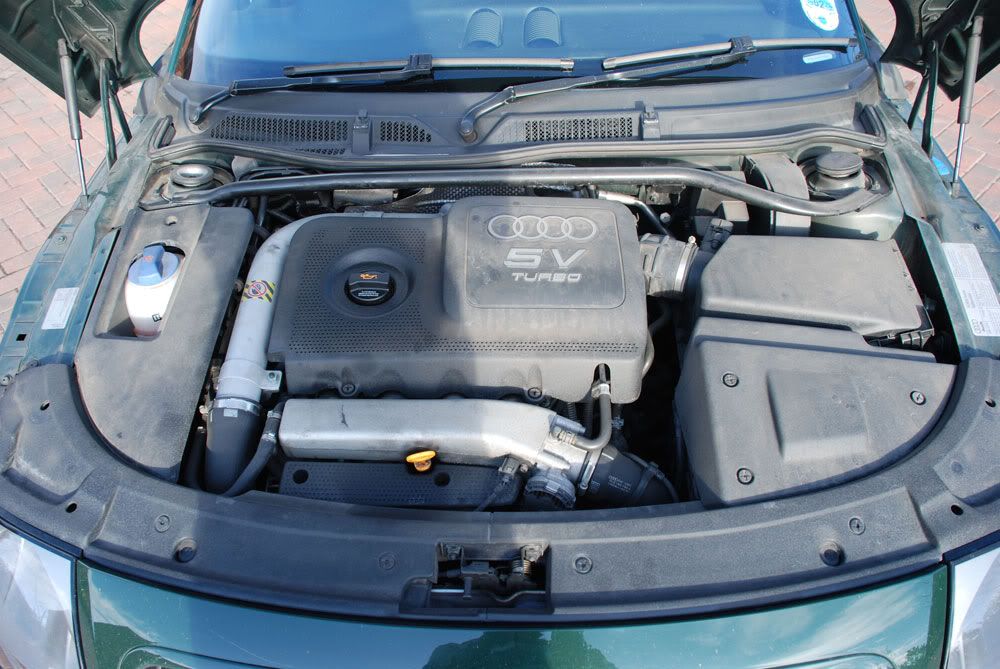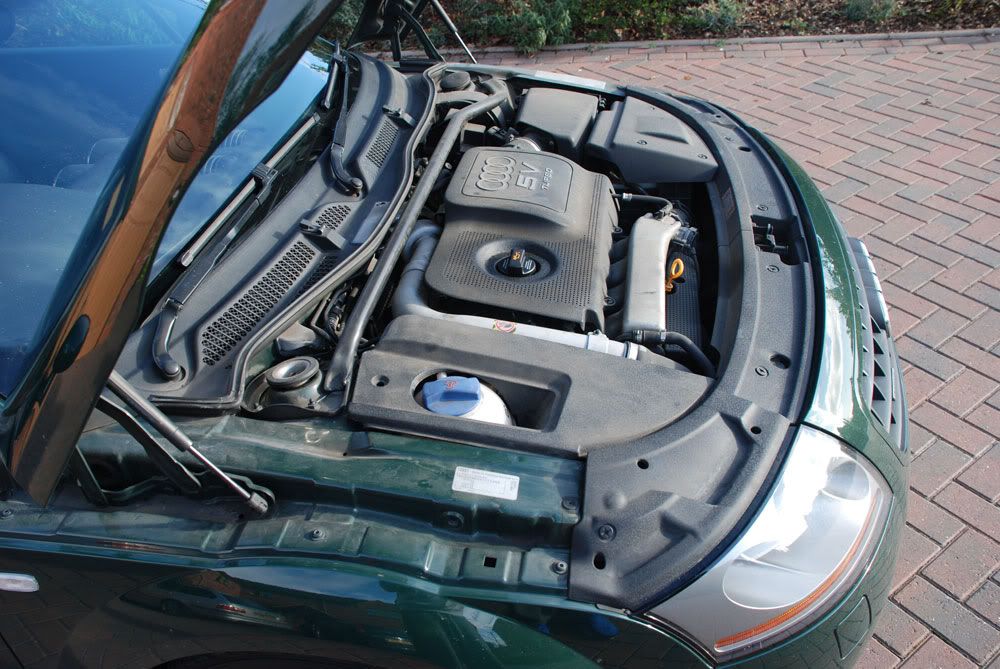 STARTED TO CLEAN UP THE ENGINE BAY:
Before.. looking tired and unloved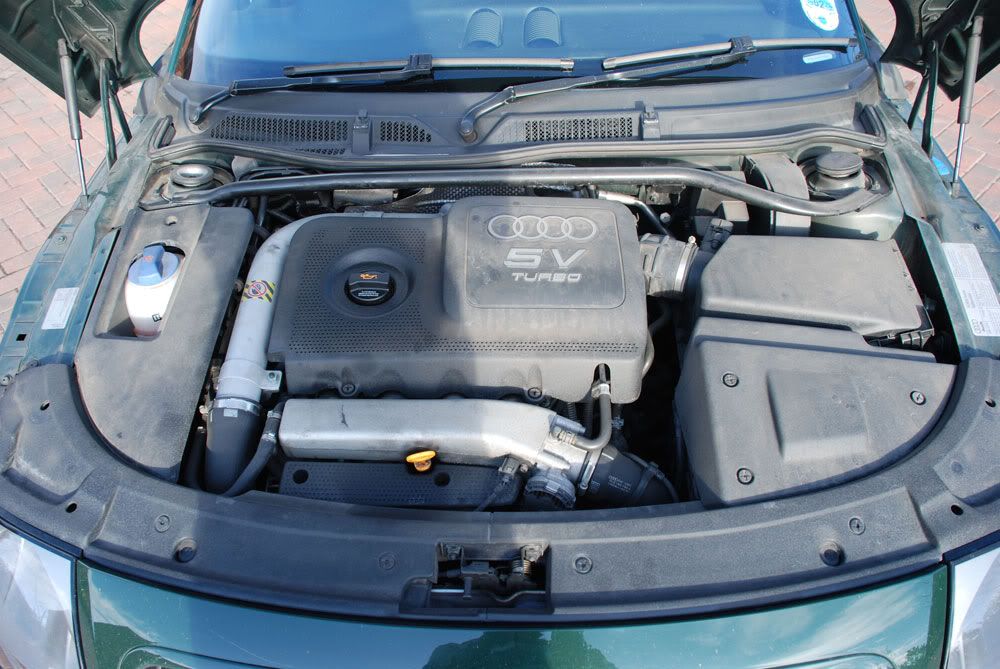 Now: