Discussion Starter
·
#1
·
Following on from my previous posts where I have been trying to get LED bulb upgrades working in MY10's (where there seems to be a problem), I finally managed to find some H6W LED sidelights that will work just as the OEM bulbs with no DIS errors or abnormal functions.
Having been very pleased with Jon's service at Alltronix after the LED number plate lights I asked whether he knew of a H6W sidelight that would work in my MY10 and he said wait a few weeks and I
may
have something in...
I haven't got the full details, but I will get them and report back. However they are not prototypes so should be available.
First off here is my Philips Blue Vision upgrade sidelight bulb which was a step up from the OEM bulb, but still very noticeable compared to the Xenon IMO with a yellow tinge:
Here is the LED upgrade, which is a much closer match to the Xenon:
Philips Blue Vision again: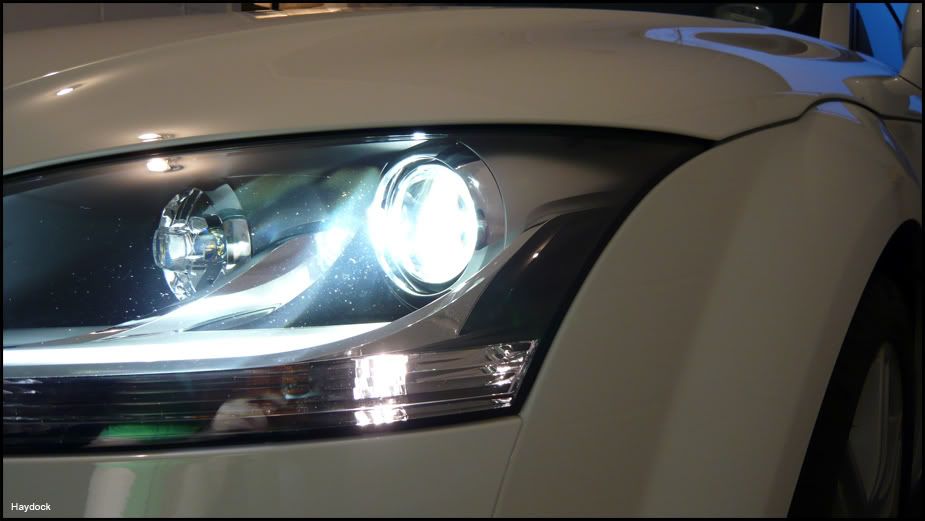 LED upgrade again:
As you can see the LED is a much closer match to the Xenon taking away the 'yellow' tinge that even the Philips Blue Vision gives. The pictures don't really do it justice as they have a blue tinge anyway (down to my camera and lighting I guess) so the LEDs look more blue than they do in real life, and the Blue Vision bulbs do not appear as yellow as they do in real life.
It's a shame I couldn't compare against the OEM bulb as I am sure these would offer a much bigger improvement again.
IMO these are a worthwhile upgrade. They are a closer match to the Xenons IMO, whilst cheaper than the Philips Blue Vision. One could argue that they are a little Blue, but as I said they aren't in real life plus with my lights set to Auto I never drive with just the sidelights on - its either DRL or Xenons.
I'll post up the details when I get them, and btw this is my 1000th post