Discussion Starter
·
#1
·
Had a week off work and decied to get a simple job done which needed sorting out. I had painted my throttle body and the two brackets holding the charge pipe in place about 6 months back in a matt back finish. For some reason this paint has now all flaked off and it was making the engine bay look a mess. So...
Monday morning
, took the brackets and the throttle body off the car and wire brushed to remove all the old paint. I then noticed a load of black grease on my drivers side alloy, bearing in mind I had had the CV boot replaced on this corner a week or so before, basically the CV boot had popped off and was leaking already. Rang up about this and was told to pop over the next day to have it sorted out. Problem was I'd not had time to paint the parts I'd just stripped and let them dry and refit before taking the car the next day to have the CV boot fixed. Decided to just refit the parts and paint them later in the week. No issues with refitting, all done and car running fine.
Tuesday morning
, went to have the CV Boot fixed, went for a test drive and all seemed fine. But then on the way back I put my foot down and found I had no turbo at all, just totally flat. Pulled over and restarted and allwas fine again, ten minutes later snd engine management light came on, car still running fine so carried on 15 minutes to home.
Wednesday morning
, vag com scan: "Pressure drop between turbo and throttle valve", and "Fuel trim Bank 1: system too lean" (or words similar). Spoke with a couple of people about this and after a quick poke around two things were decided. 1) there is a lot of oil and crap on the pipes under the inlet manifold which could well be a boost leak in that area, and 2) when I had the inlet manifold powder coated, the machined surface which meets the throttle body was actually covered in powder coat, and at the time I just stuck a new gasket on it and thought nothing of it (oops!) So I think that removing and refitting the throttle body had shafted the seal.
So either a leaking throttle body seal, or a vaccuum leak is causing a lot more air into the engine, causing both the codes on vagcom and throwing the car into limp mode. So I ordered the new breather pipes from Forge (set of 3), a new t piece and valve which sits below the forge ones, and a new gasket for the throttle body.
Thursday
, managed to spend all day painting the throttle body and charge pipe brackets.
Friday evening
, pick up new parts, and the Forge ones had also arrived.
Saturday morning
, ready to tackle it all... So I removed the throttle body and managed to scrape all the powder coat off the joining surface, very wide chissel used to make sure the surface was level still and not take any chunks of metal off. Pretty good job done there I think. So carried onto with removing the pipework under the inlet manifold until I got to the lowest part. This lower pipe is held in with a u clip which came out fine, but the pipe itself was a lot tighter. It finally came out, in pieces! This particular pipe I did not have a replacement for, nor did any of the 7 Audi dealers around me. Basically I couldn't refit it and I couldn't make any more progress without a new one.
So, basically I'm now waiting till Tuesday for more parts, when I can hopefully get it all back together and see if it runs any better.
Couple of interesting points I've found along the way:
Firstly, a boost leak I didn't know I had... This is the S bend replaced by one of the 3 Forge breather pipes. Also the pic below shows the T piece which houses a one way valvle which is also broken and allowing some air back through it. Thos eI have replacement for also.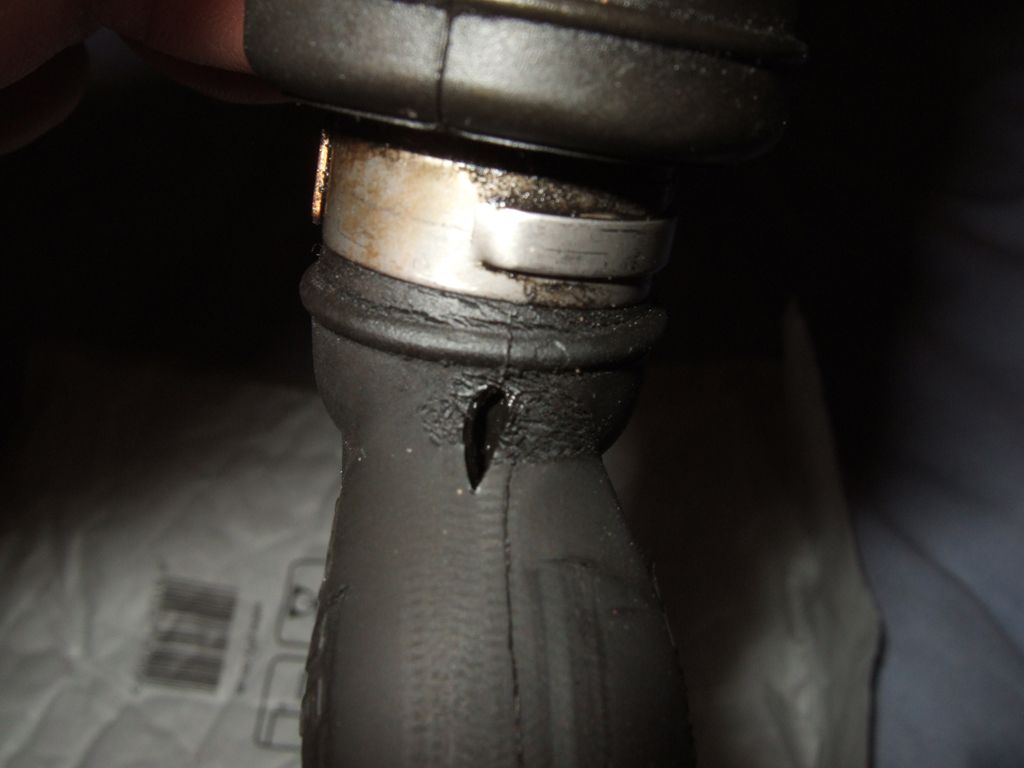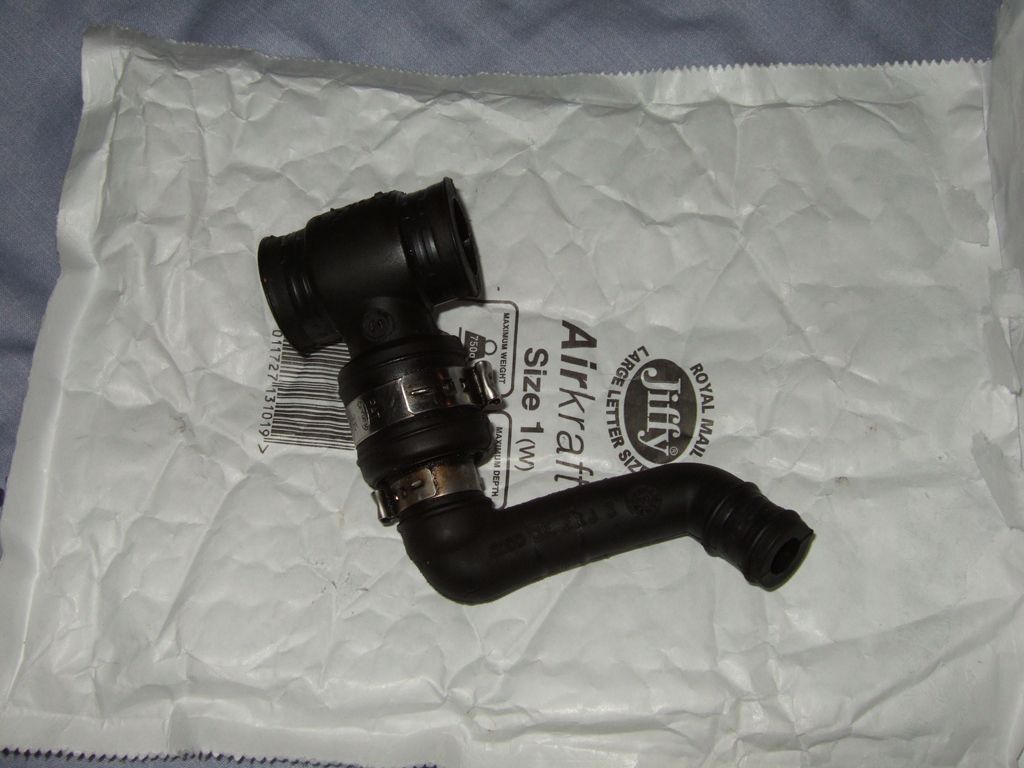 The offending broken pipe:
Which is in the top middle of this picture, pretty much every other part on this picture is being replaced and I have waiting to be fitted: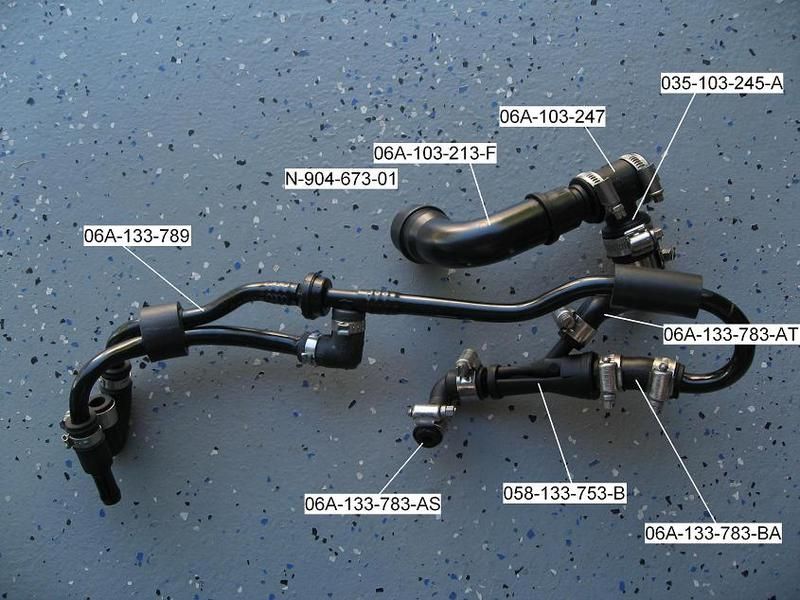 The throttle body all painted up in a matt black enamel paint: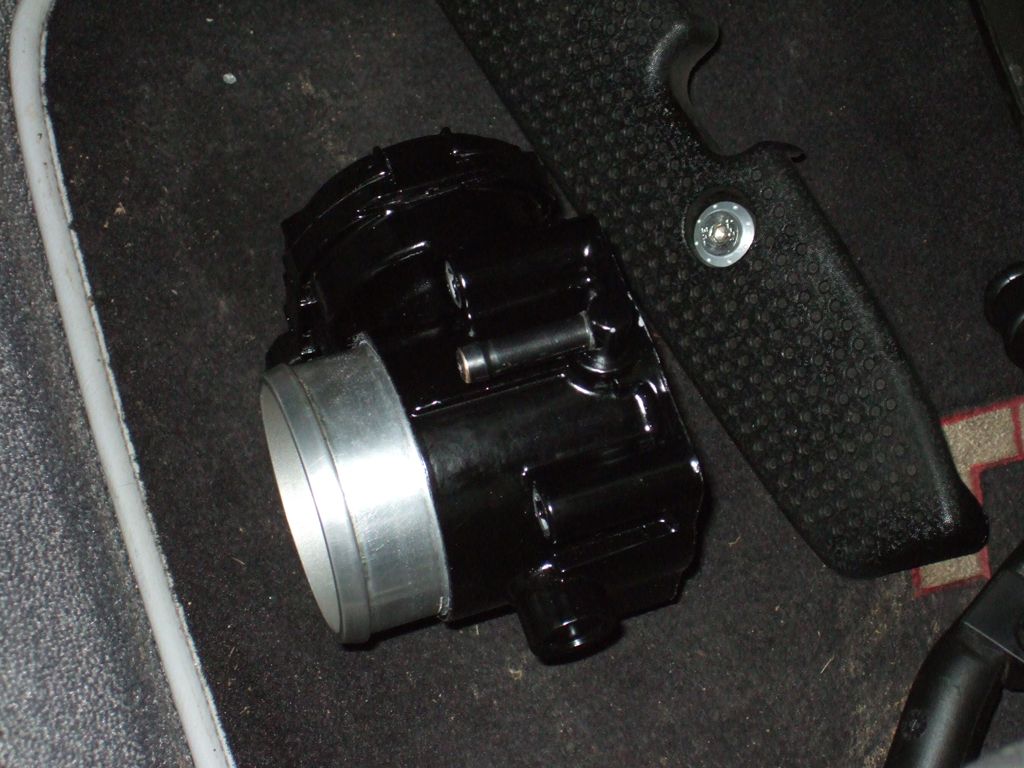 Charge pipe bracket painted, also with new chrome capped nuts: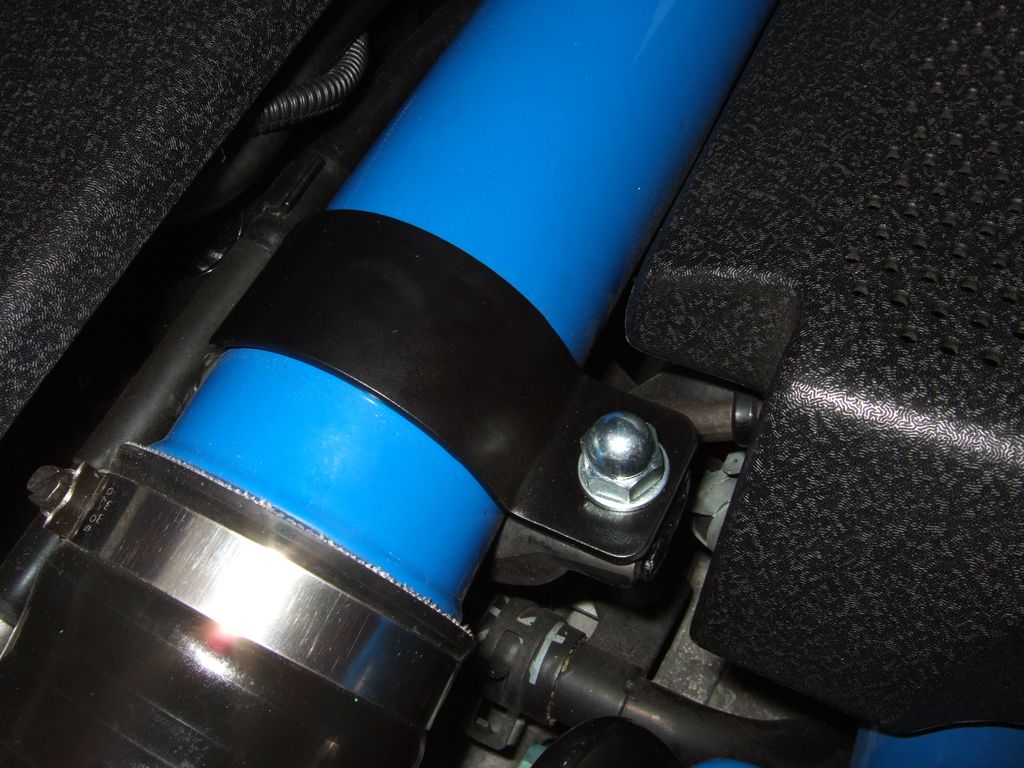 Lastly, I have a very strange hole on what I think is the housing for the gearbox. I can see through a 1" hole to what looks like a cog of some sort. I'm not sure if this should have some sort of cover or plug in it, any thoughts? It's right in the centre of this pic: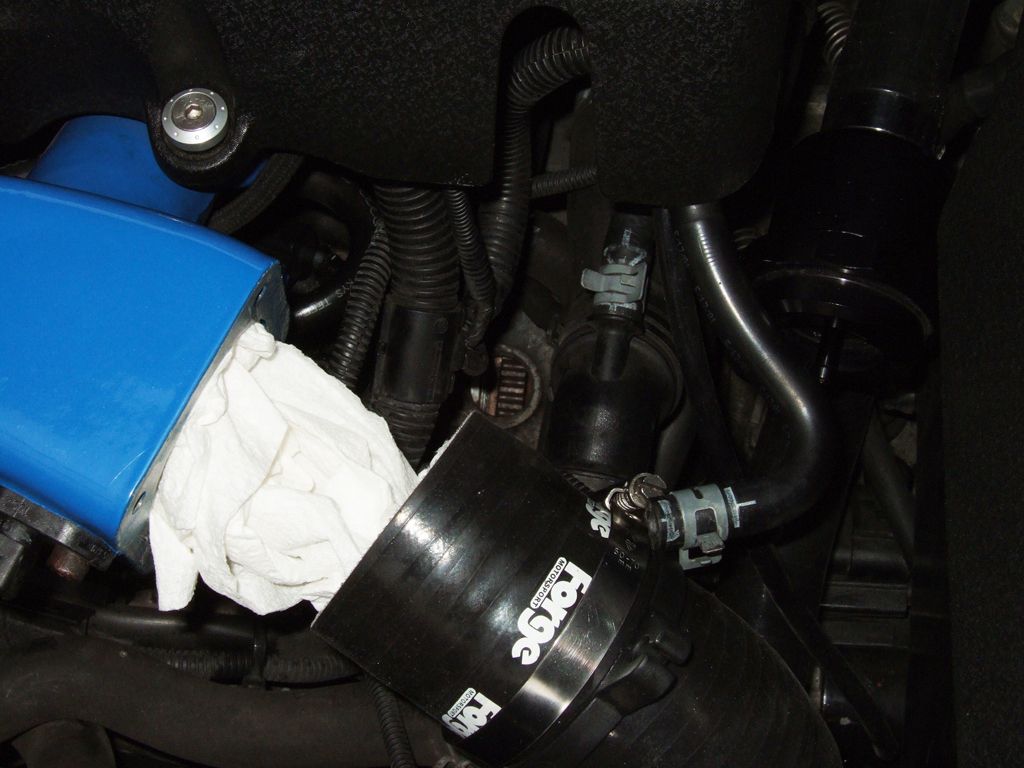 Which close up looks like: