Discussion Starter
·
#1
·
Hello all!
I joined in February this year & have been a little quiet! Been browsing quite a bit at all of the lovely TTs on here!
I have done a bit more to the TT since i posted in the newbie section so here goes!
(I will start from the beginning again)
This is my audi tt 225 quattro... his name is alfie
Exterior / Engine / Interior Specs:
-Avus Silver
-Rear debadged & black audi rings
-Leon Cupra Splitter
-Pressed Plates
-FK Coilovers
-Phonixer 18" x 8j c/w spacers front & rear
-Forge Induction Intake Pipe
-Audi R8 Oil Cap
-Fresh New Coolant bottle
-Red silicone hoses
-Polishing manifold (in process!)
-Bailey Dump Valve
-BMC Panel Filter
-Bose Sound System
-Momo Team 300mm
-Pro Sport Boost Gauge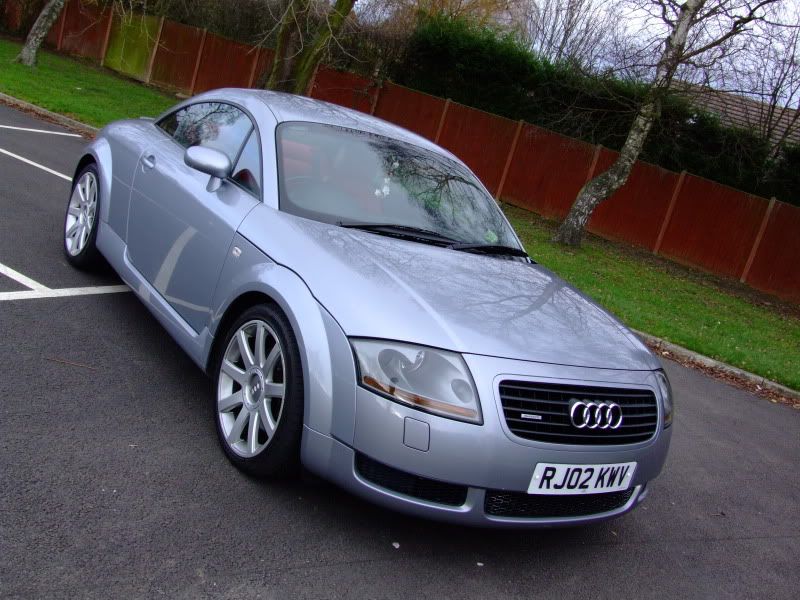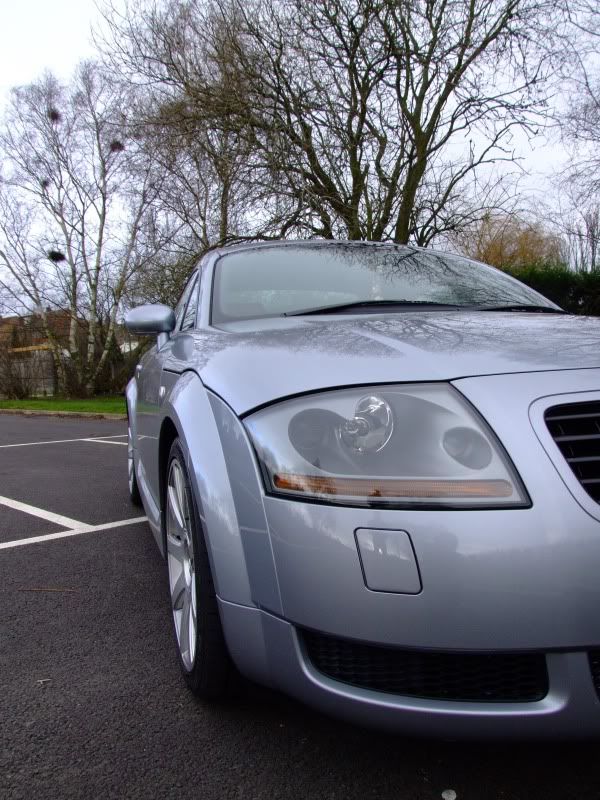 Put your sun glasses on...
BAM!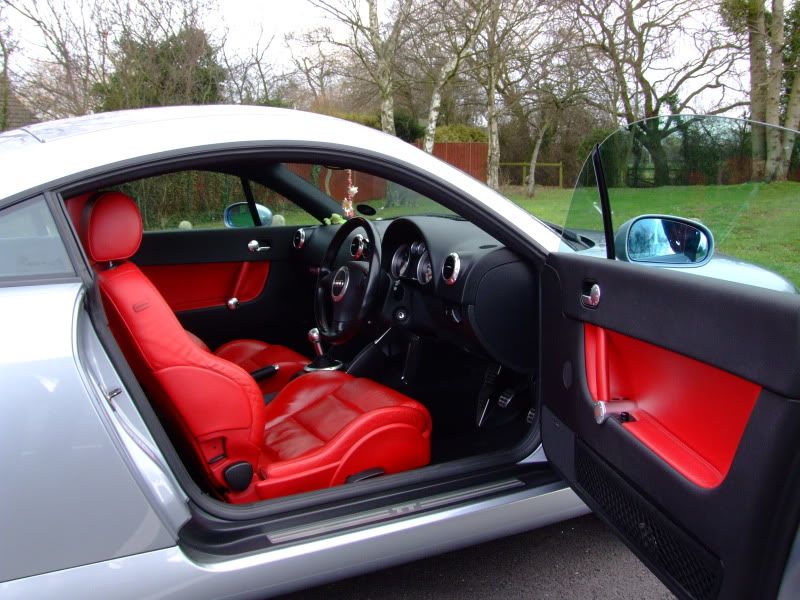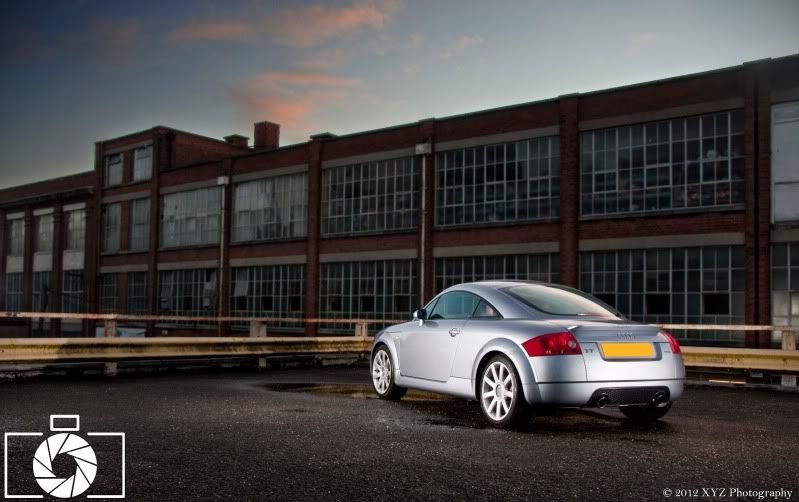 Bit cold for washing but why not!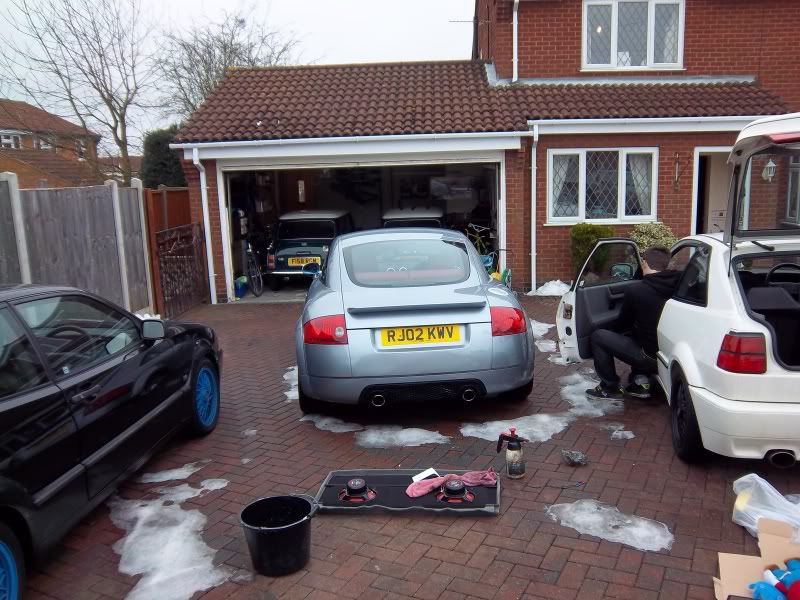 Two badges came off..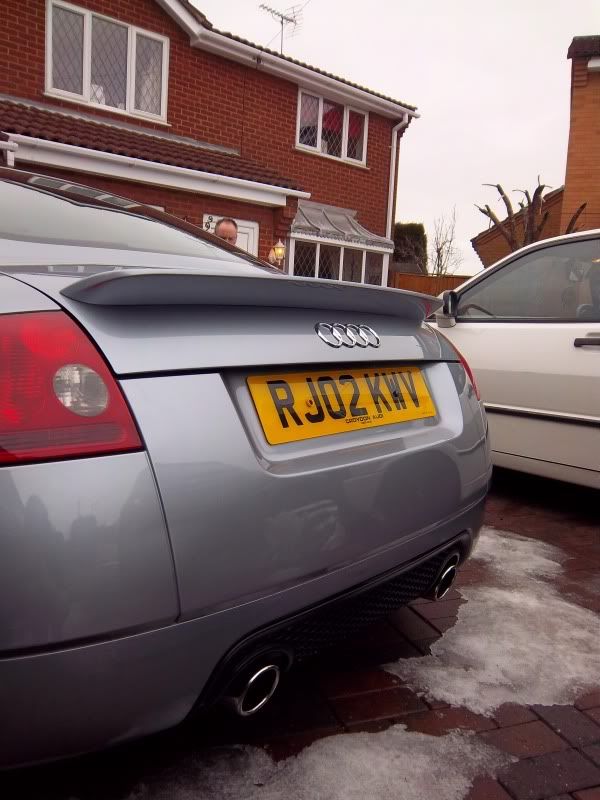 Then i bought some FK Coilovers from a friend for a bargain so on they went!
The coolant bottle was looking a bit dated so i changed this as soon as possible!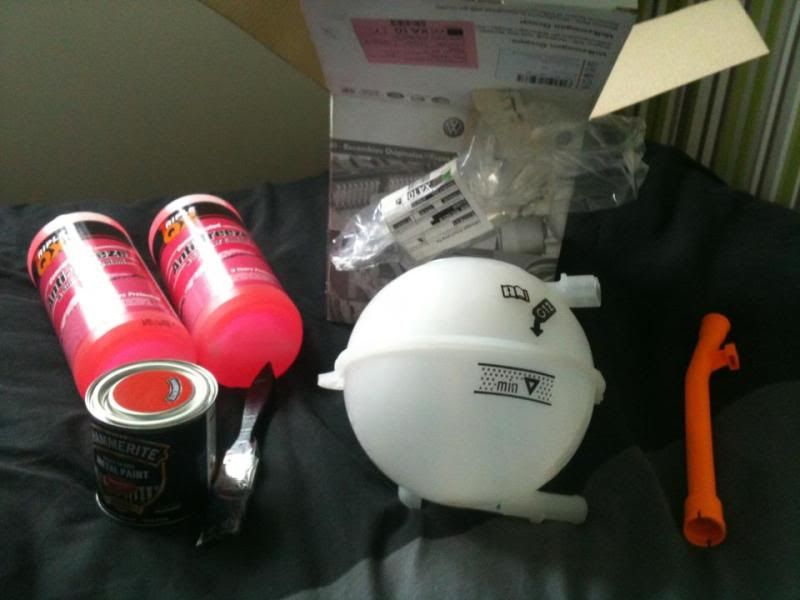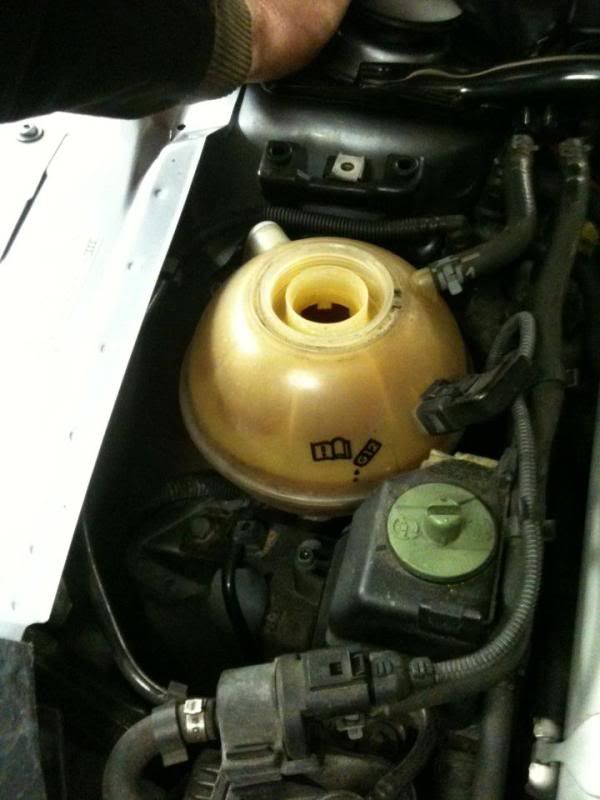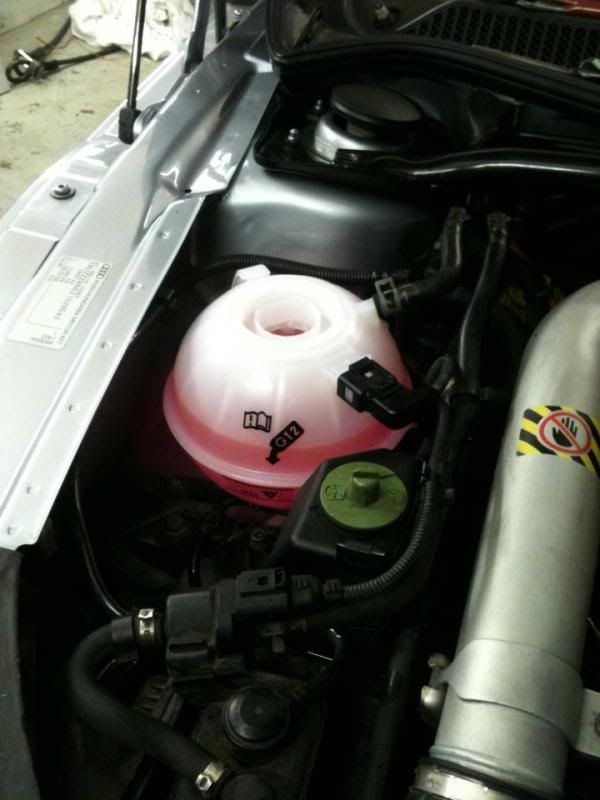 Then i got polishing my manifold.. well... started the process at least! Also had an Audi R8 oil cap so i fitted that!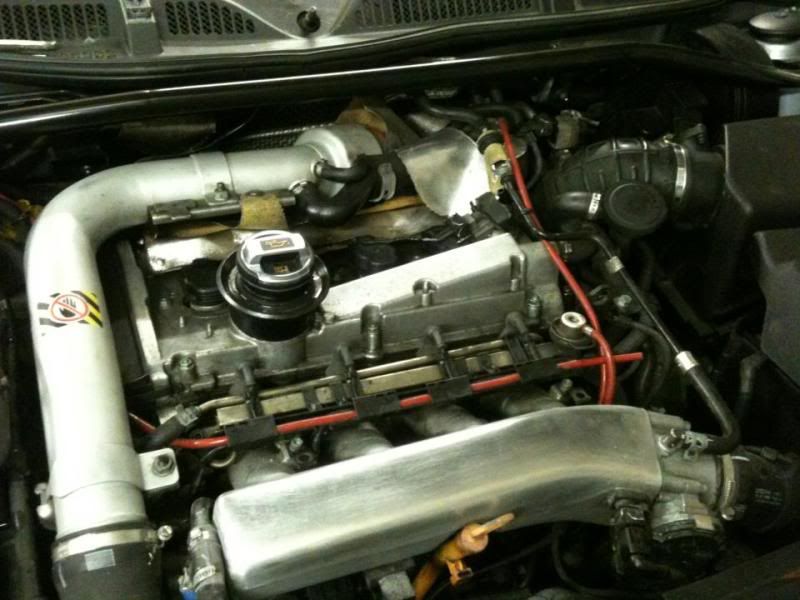 Of corse it couldnt be done without this..
Looking cleaner
I really missed my momo team that i had in my lupo so i managed to get hold of a boss & fit that too!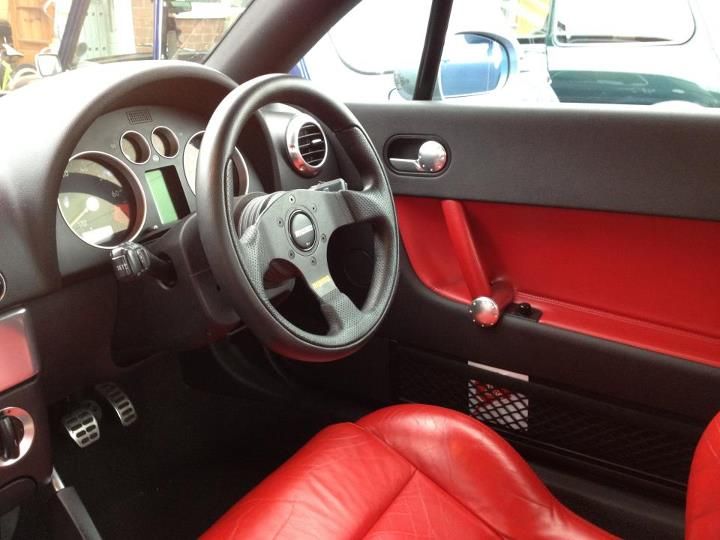 Then we had to replace the clutch
Booooo... So whilst that was happening we put a solid flywheel in there.
Then whilst i was browsing one day i found some german 'phonixers' wheels as they are called which i LOVED the look of.. i hadnt seen any before so it just HAD to be done! I thought it was something a little different.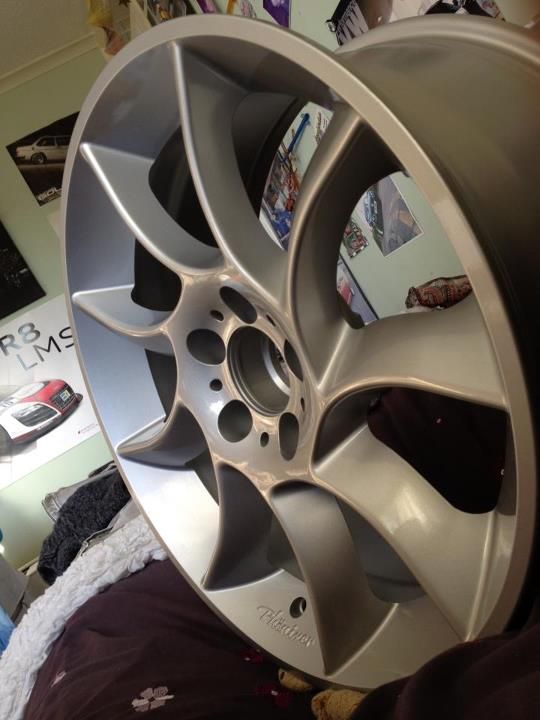 Then then went off to the spray booth!
Its not easy to see the colour but its Toyota G3 which is a really metallic grey colour. Looks really nice in the sunlight but obviously its hard to catch it on camera!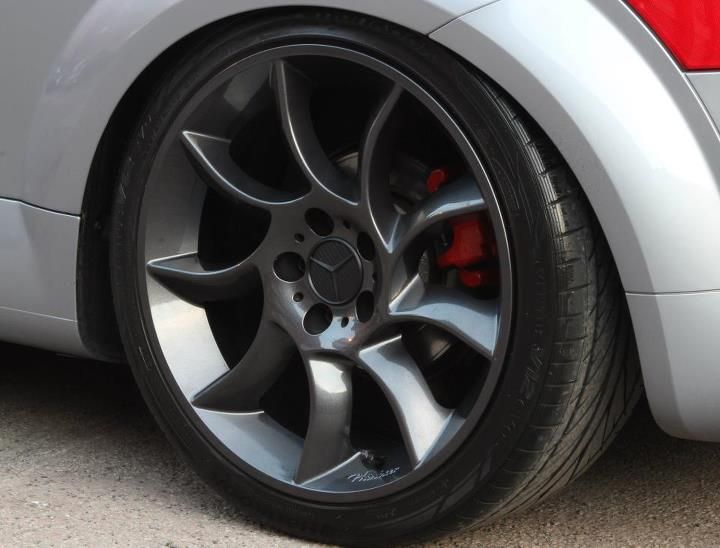 We had another trip to the ring this year! (my 4th year running)
I absolutely love the place and would go back in a heartbeat!
Here are a few pics
The TT handled pretty well i thought!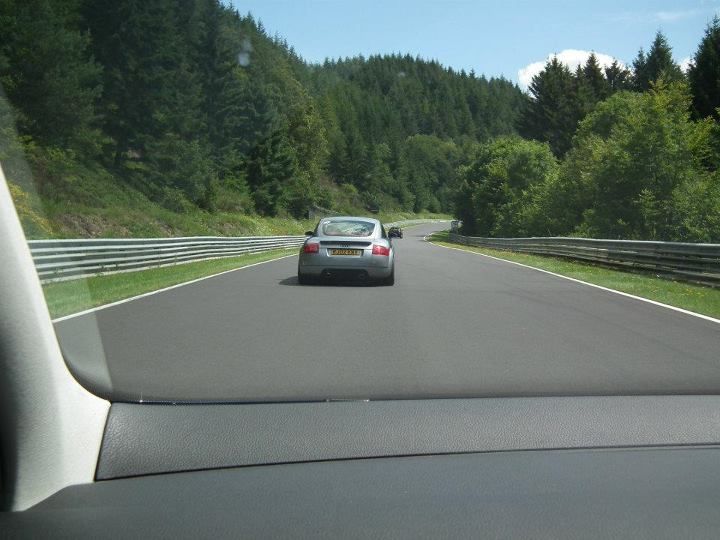 Also had a little fun last week with my friends snow foam!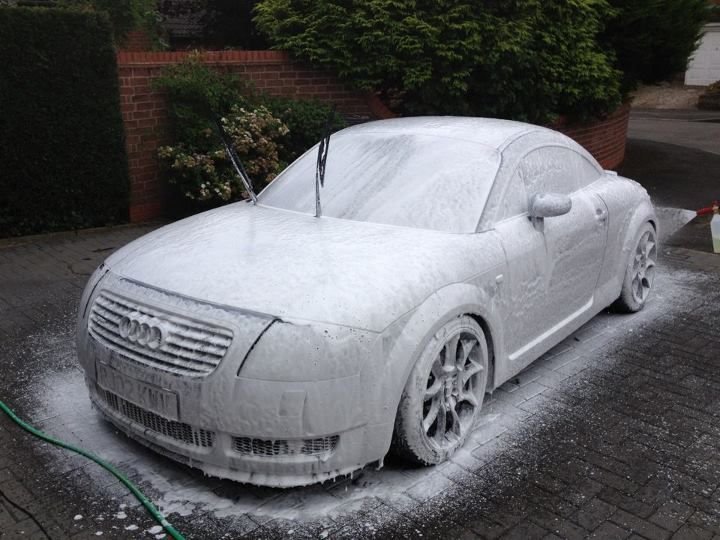 I have other things planned for alfie
I had a good walk round the TTOC cars at AITP this year and there are some stunners! Would like a new exhaust system now!