Discussion Starter
·
#1
·
Folks - Some preliminary photos of my summer wheels as I just removed the winter wheels - it NEEDS lowereing
it will be lowered in the next 2 weeks (Eibach Pro Kit). I liked this style as they look like they belong on an Audi..IMHO..Also they seem like they will be low maintenance as the wheel is painted black other than the machined surface to hide the brake dust..
I'll post some more pics once lowered and washed..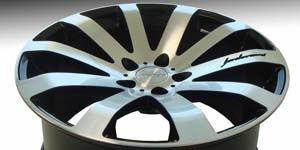 Specs:
MRR HR8 19" x 9.5" Offset 50 (this will extend the outside edge 8mm and inner edge 4mm - no clearance issues)
245/35 19" Yokohama trires
Rear the new MRR and the front OEM 18" (with 225/45 snow tires) for comparison....