Discussion Starter
·
#1
·
After recently completing alot of mods on the car I thought it might be good to complete a build thread to show how the car has changed over the 2 years I've owned it.
So starting at the beginning.
May 2007
After a month or so of looking around I narrowed it down to a few cars. I eventually purchased this completely standard 225 with the usual spec.
Now unlike some people who have come from a modifying car background, although always being interested in cars I knew nor cared nothing for the modifying scene. All this September 2007.
I was off work for over 5 weeks after having appendicitis. Bored out my head sitting at home I started googling about my car and found the TTFORUM.
After looking at a few pics I realised that a few subtle changes could really improve the car. I needed new tyres anyway so ordered some 18" RS4 reps to replace my oem 17" wheels.
As you can see I needed spacers and it needed lowering so (or so I was told from the forum bods!) so I soon had ordered spacers and bought some eibach springs.
As you can see I had also managed to pick up a set of Brembo GT callipers. I had them repowdercoated/new seals and new decals. All fitted at APS. A superb mod.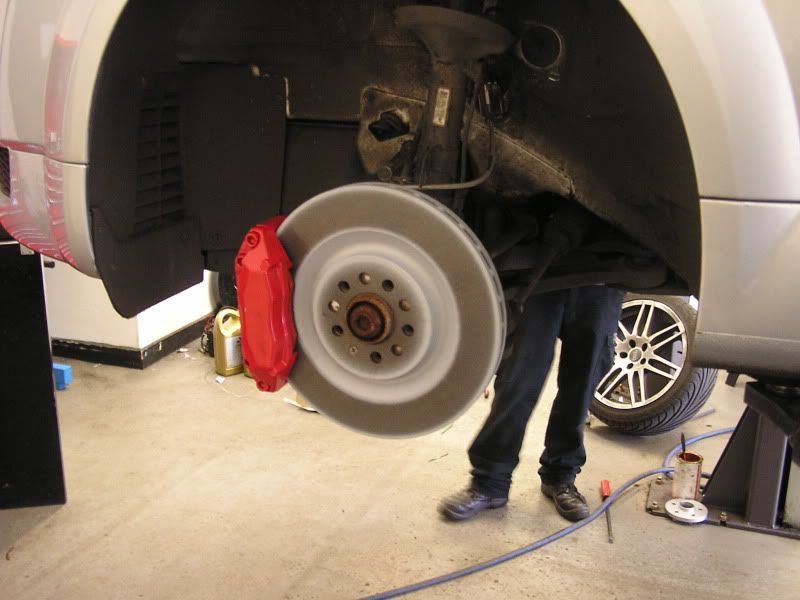 While having the brakes fitted I had my first remap at APS, an induction kit fitted and a V6 valance. I had done the WAK box before and the modshack gives the same growl, but for longer.
If you haven't had a remap already DO IT!
I then began my led frenzy. Finding lots of places for red leds. These are all wired to fade on with the interior light and come on with the ignition. Some pics here:
We then had the magnex group buy. Looked amazing when fitted and sounded awesome. In the end it was little too boomy for me, but only on long journeys.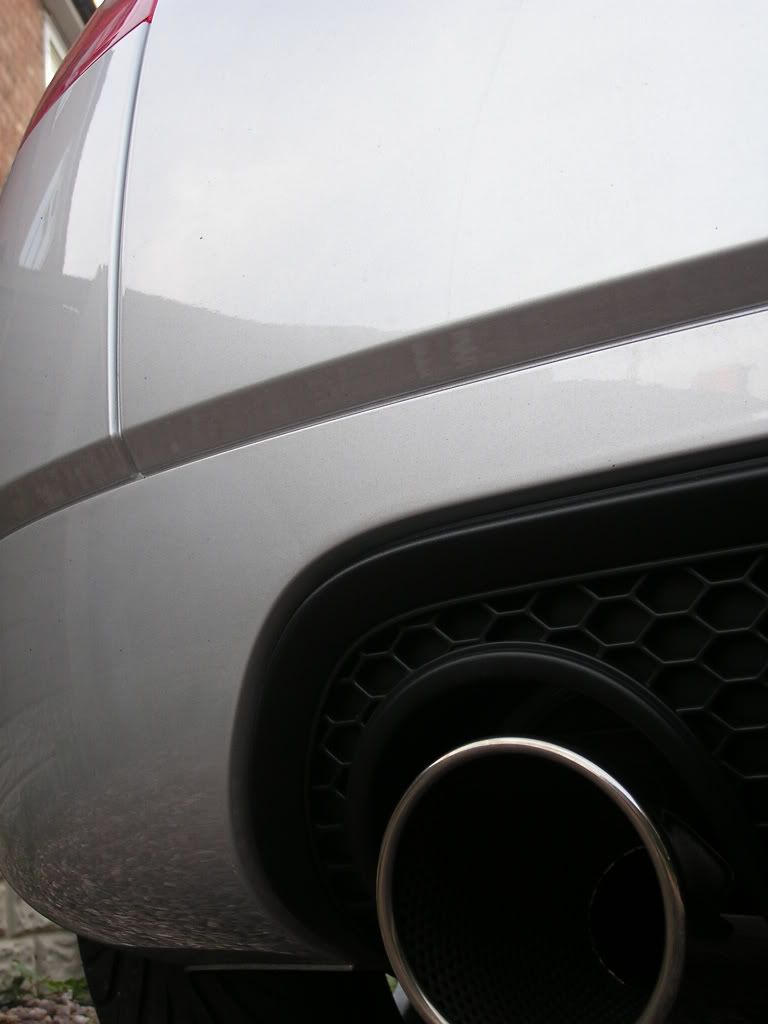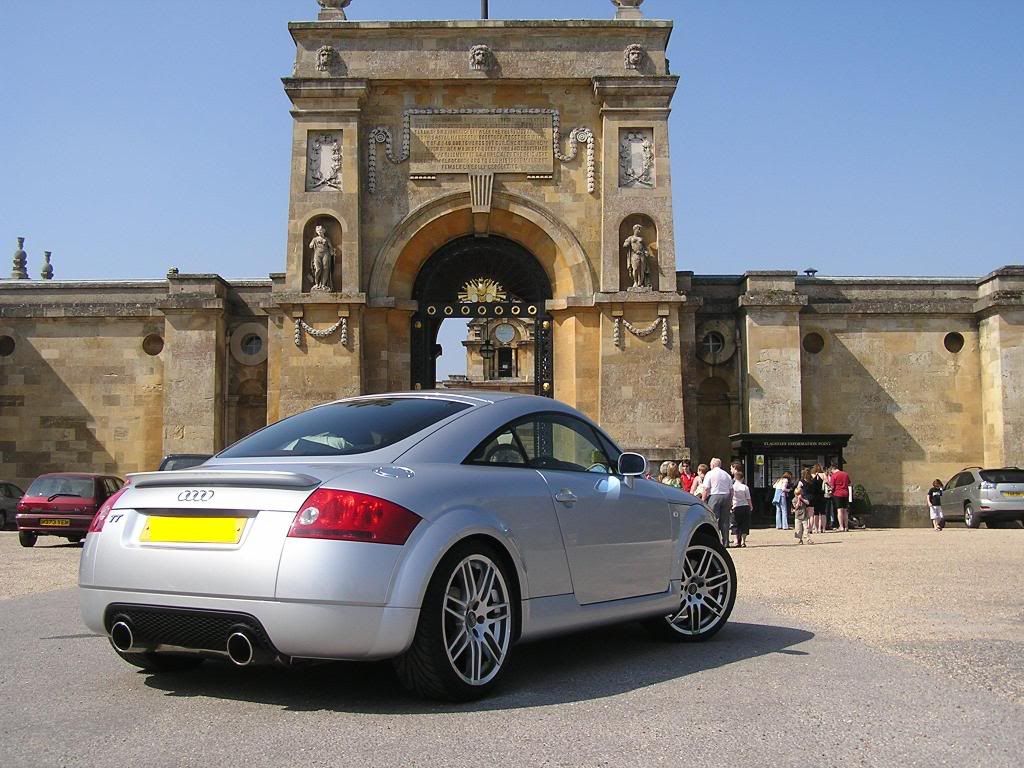 I'd now been to quite a few meets and had some ideas that I wanted my TT to stand out. I almost bought Yans TT (below), but couldn't sell mine in time.
By a stroke of luck, Rob (elrao) bought the car took the parts he wanted and then sold the rest.
I spent alot of money that month. FMIC, Blue flame 3" downpipe +sportscats, TIP, Upper Boost hoses, black petrolcap, DEFI gauges and a stage 3 remap. (APS)
That was it for a while. I then needed new tyres and fancied a change and picked these up at a good price.
Then has DRLs and smoked corners fitted by WAS and finally the latest exterior mods. I've been wanting this since I saw pics of a similar car those first few months after buying the car. Now it's all coming together.
Full Rieger R-Frame kit, QS black roof and mirrors, custom painted engine bay, tinted rear lights+ windows and 5 brake light mod.
More pics to follow after this weekend and my plans for the next few months.
8)
- Thanks to APS, Was, Ultimate Styling for all the work on the car so far and all those who have given support or help along the way.