Discussion Starter
·
#1
·
Hi all ,
As most of you will know I managed to get a red leather interior , well now I'm neary done fitting it so take a look and tell me what you think.
Old seats removed and rear ones go in.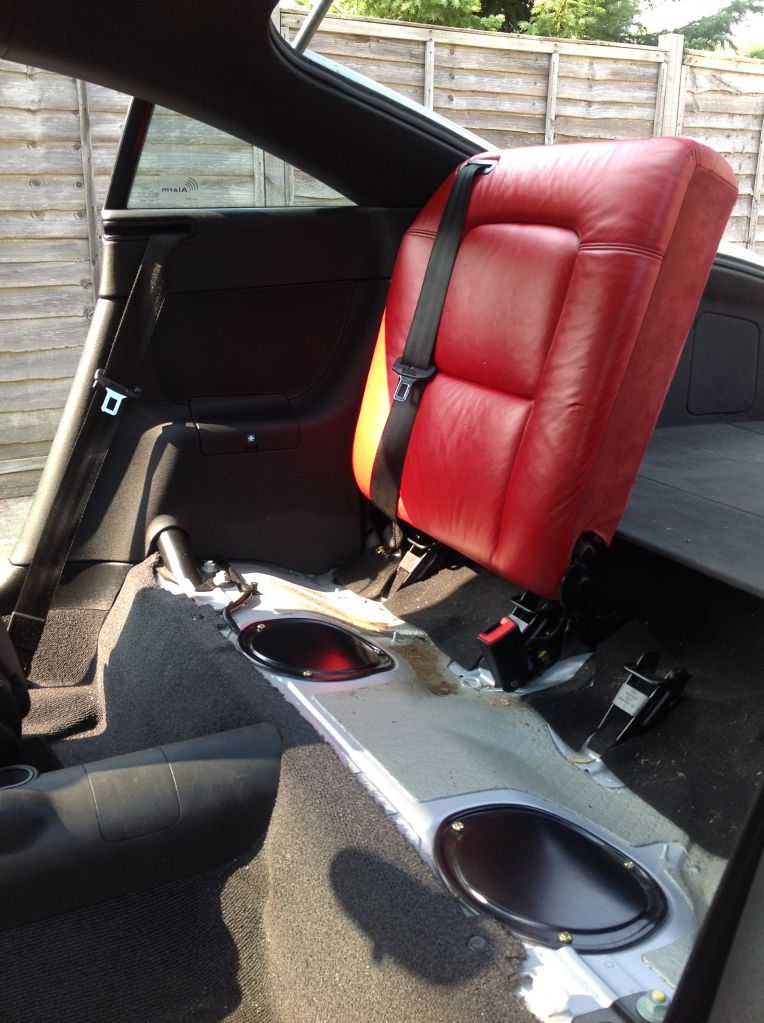 There's tones of room when the front seats are out . Well left the drivers side in for now.
The backs all fitted.
The seat were in pretty good nick but will have to touch them put here and there.
Right now on to the fronts . This was a bit harder as I wanted to create some thing a bit different than the norm.
So striped down the passengers seat to get it ready .
Back off seat minus air bag module.