Discussion Starter
·
#1
·
Well i have had my TT nearly a year now and think its about time i got my passenger door dent / crease seen to.
I emailed dent devils a few months back with pictures and they got back to me saying that it could not be fixed.
I then purchased a door from eBay same color but it arrived in a worse state than my door! :?
So today i decided to go and get a few quotes. First stop was Hawcos Body shop in Inverness, There work is meant to be spot on so i popped in. The chap was very helpful and gave me two quotes. New door fitted and painted £1000!
or my door repaired for £500! Now if i am honest i thought it was going to be around the £500 mark so i was going to keep that quote in mind as i new it would be a 1st class repair by those guys. He then said give me a minute as the Dent Devils rep for Inverness was with them. He came out and had a good look and i told him what head office had said. He said he is not sure if he can completely fix it but said it will look allot better than it currently does. The Hawco chap said well let Colin try to sort you out first £70 + VAT and if your not happy then you can always come back to us!
Dent devils rep (Colin Chalmers) is hopefully going to try and sort her next week for me. Need to give him a call back tomorrow as i stupidly booked him for the same day that she is going in for her Cambelt change and MOT
I know his work is spot on as he repaired my Aunts car a few months back and its perfect. Allot of the main dealers use him in Inverness too. I just thought mine was too badly damaged so i have my fingers crossed that he can get the worst of it out.
I hope that he can sort her out for me, If so then there may be enough money left in the pot for a Pipewerx Exhaust!
Will keep you all posted!
As you can see there is the main dent just below the top line on the door, Depending on which angle you see the car at it becomes more noticable.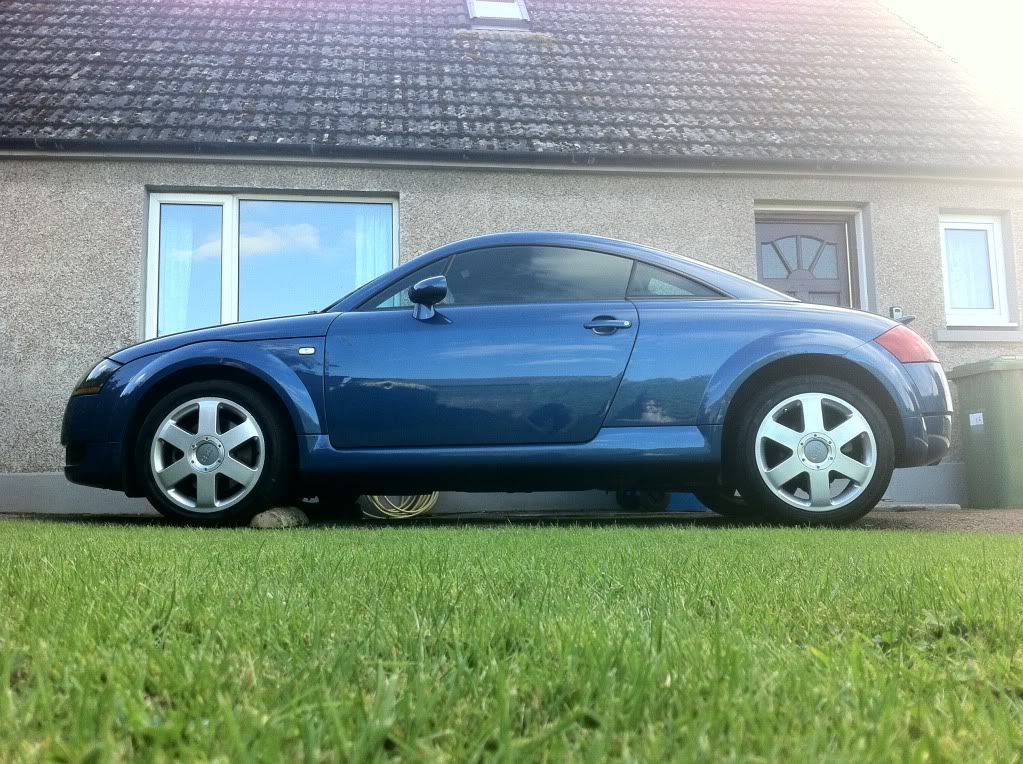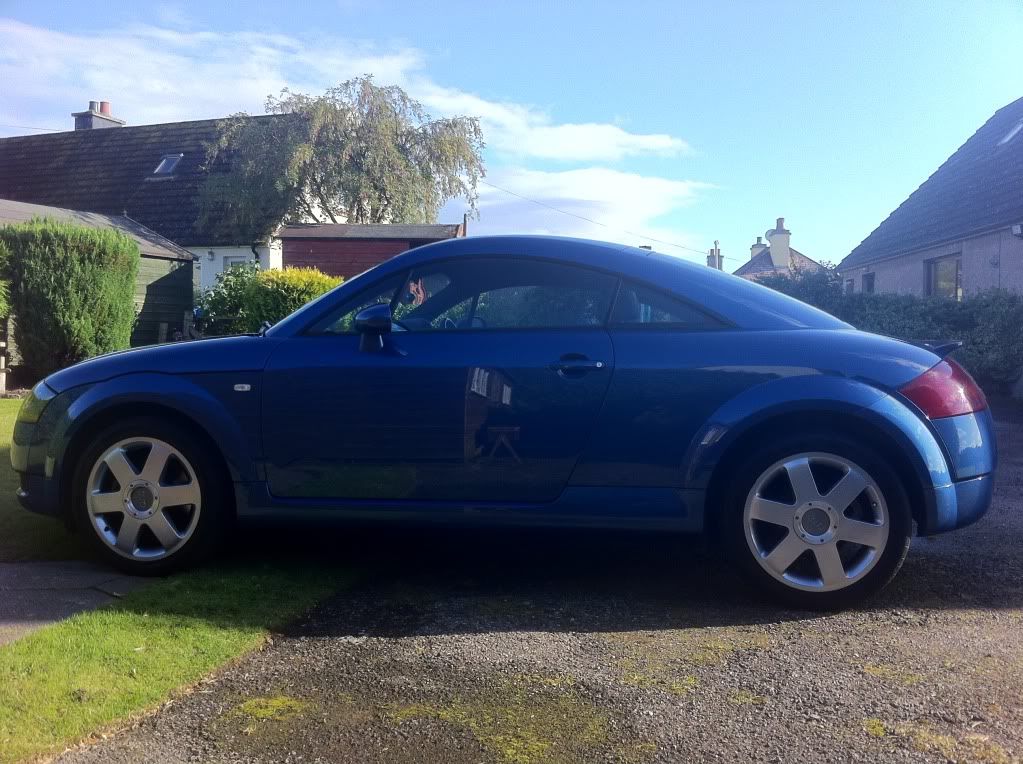 If you look at the last picture in the reflection along the shed's base you can see that it juts down in a v-shape as the door is creased from the top dent all the way down to the bottom. Its not as noticeable as the main dent but he is going to tackle the whole thing so lets hope he can work some major magic for me.