Discussion Starter
·
#1
·
When i got my car yesterday i changed the sidelights and DRL's to whiter bulbs from xenonwhite.
The most important thing for me was the sidelights as they appeared very yellow when on with the xenons - I bought the xenonwhite super white H6W's here -
http://www.xenonwhite.de/eng/parking-lights/xenonwhite-super-white-h6w.php
.
Sorry pictures are not great but as you can see the bulbs are nice and white.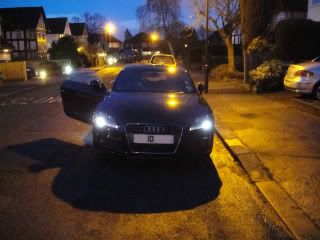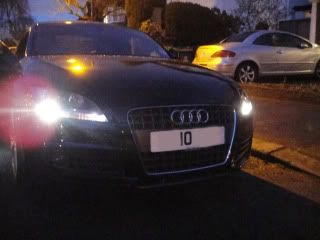 WITH XENON ON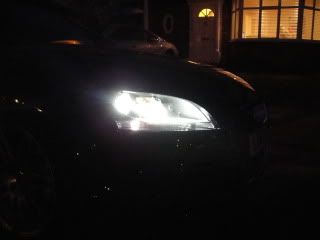 .
Unfortunately I dont have a pic of the DRL's as it wont come on in the dark but take my word for it - they are much brighter and whiter than the standard yellow - in fact they look like mini xenons.
For DRL's I ordered MTEC P21W chrome super whites here -
http://www.xenonwhite.de/eng/stop-and-special-lights/mtec-p21w-chrome-super-white.php
I will try to get a pic of the DRL's tomorrow...